Big business in politics: Story of rising power, presence
If only a change of government and party in power were as simple as a video endorsement, politicians would not be juggling electoral arithmetic and there wouldn't be a booming electoral economy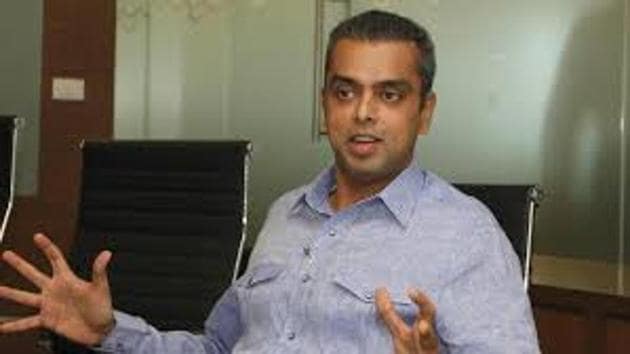 Updated on Apr 25, 2019 10:24 AM IST
Milind Deora, contesting from Mumbai South as Congress candidate and challenging incumbent MP Arvind Sawant (Shiv Sena-BJP), released a video last week as part of his election campaign. The video has since travelled far and wide, and raised a number of questions. The brouhaha over it says something about the dichotomy in the business-politics relationship.
In the video, Mukesh Ambani and Uday Kotak are among those who endorse Deora to represent the constituency. Ambani says to the camera, "Milind is the man for South Bombay. Having represented South Bombay for 10 years, I believe Milind has in-depth knowledge of the social, economic and cultural ecosystem of the constituency". This must be the first such public endorsement by the nation's most wealthy and powerful industrialist. It is certainly a departure from the past in which industrialists were shy to proclaim their political preferences.
Commentators saw in it the portents of changes, the shifting of political winds as it were, against the BJP and Prime Minister Narendra Modi. If only a change of government and party in power were as simple as a video endorsement, politicians would not be juggling electoral arithmetic and there wouldn't be a booming electoral economy. The 2019 general election will cost an unprecedented ₹50,000 crore or $7 billion, according to New Delhi-based Centre for Media Studies. That business and industry share a symbiotic relationship with politics is an open secret. For a number of historical reasons, both sides were content to keep it away from public glare. In a nation with deep poverty till recently, politicians aligned themselves with their majority voters but they simultaneously conducted the business of politics behind closed doors. The 1991 economic liberalisation and subsequent impacts have allowed this relationship to be aired. Ambani's and Kotak's endorsement should be seen in this light but that's part of the story. The other part is in the relationship between India's wealthiest and its political class. Ambani, as Raj Thackeray told a Mumbai audience this week, is a powerful businessman and knows which direction the wind is blowing. Ambani is India's richest and the world's 13th richest man with a net worth of more than $50 billion, according to Forbes this year. He is unlikely to put all his weight behind one political party or a candidate. The family is known to keep warm relations across the political spectrum. The dissonance comes from Congress president Rahul Gandhi's repeated references to Prime Minister Modi's government as "suit-boot ki sarkar" and Gandhi's decision to keep industrialists at arm's length. But the Congress party, especially Deora, is a realist. That's why he had Ambani endorse him; it could help swing a close election. Besides, Deora's family through his late father Murli Deora and the Ambanis go back a long way in the business-politics relationship, and are also part of south Mumbai's swish set where business and politics seamlessly merge.
The video is the tip of the berg. What should concern us is how big businesses have managed to game the political system and how industrialists wear both hats at the same time. The book "India's Porous State: Blurred Boundaries and the Evolving Business-State Relationship in India" by Christophe Jaffrelot, Atul Kohli, and Kanta Murali, identified three ways in which business plays a role in India's politics.
It states, first, with business leaders as MPs, the representative power of business in the institution increases. According to the book, second, it enables business to make policy and influence how policies are implemented. Third, many of these business leader-MPs sit on parliamentary committees which have jurisdiction over their businesses thereby creating conflicts of interests. They cite dozens of examples including that of Vijay Mallya who sat on three Parliamentary Committees when he had business interests in all three sectors. From barely 14% in 1991, businessmen and industrialists formed 26% of the Lok Sabha, the book stated. Now that is cause for reflection.
Close Story
Personalise your news feed. Follow trending topics