Mumbai joins list of cities using CCTV to issue e-challan for traffic violations
The cameras will stream footage live to the traffic police control room where a team of police personnel would detect the violations and a challan would be generated immediately. The police will use the registration number to detect violators' mobile number and they will be sent an SMS with the challan.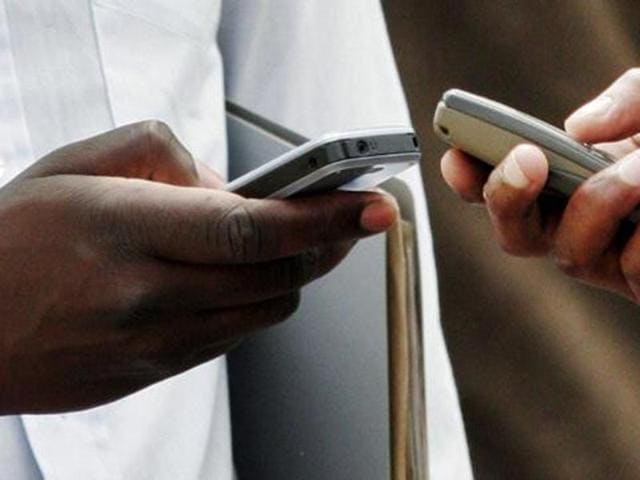 Updated on Oct 05, 2016 12:30 AM IST
Do not be surprised to receive an e-challan via SMS from Mumbai traffic police within minutes of violating any of the traffic norms, such as jumping a signal or riding a motorcycle without wearing a helmet. The traffic police department on Tuesday launched the CCTV challan system, wherein 4,717 cameras will keep a hawk's eye on the city streets to detect violations and generate e-challans. The newly launched project added Mumbai to the list of Indian cities already using CCTV cameras to generate e-challans.
While launching the system at the traffic police headquarters, Worli, Mumbai police commissioner Datta Padsalgikar said, "There is no need for you to look for a traffic constable at a junction before breaking traffic rules. Our cameras will click you in the act."
The cameras will stream live footage to the traffic police control room, where a team of police personnel will ascertain the type of violations. The superior cameras provide a clear footage, allowing the police to zoom in and capture pictures of the registration number of an offender's vehicle. Later, registration details will be used to detect a violator's cellphone number on which the e-challan will be forwarded via SMS. Also mentioned in the SMS will be a link, clicking on which will direct the motorist to the traffic police website where the fine can be paid using debit and credit cards.
Officials said the system would maintain a record of the vehicles' numbers and issue notification in case of unpaid fines. Moreover, stringent action will be initiated against repeat offenders.
"If a motorist commits more than four offences, we will request the RTO to suspend the licence. For repeat offenders and those who fail to pay fines, the police personnel will trace and initiate appropriate action against such offenders," said Milind Bharambe, joint commissioner of police, Traffic.
Other addition
Besides launching the new challan system, the traffic police also introduced new towing vans called 'Ultra-Modern hydraulic TVS' to its existing fleet . The new vans are fitted with GPS system, cameras, and are equipped to tow high end cars without causing damage. The vans will record the towing in real time, the details of which would be kept for record, said traffic officials. Also, the vans will create a geo-tag and a time stamp. Moreover, the towing van personnel will be accompanied by Mumbai traffic policemen, who will bee provided with a device to digitally update the details of the towing, including the vehicle's make, colour and registration number.
Close Story