Bullet train hearing a farce:Thane residents
May 29, 2018 11:54 PM IST
Train will pass through nine villages in Thane district. More than 250 farmers will lose 20 hectares of land
The public hearing on the environmental impact of the proposed Mumbai-Ahmedabad High Speed Railway project failed to address concerns raised by the people.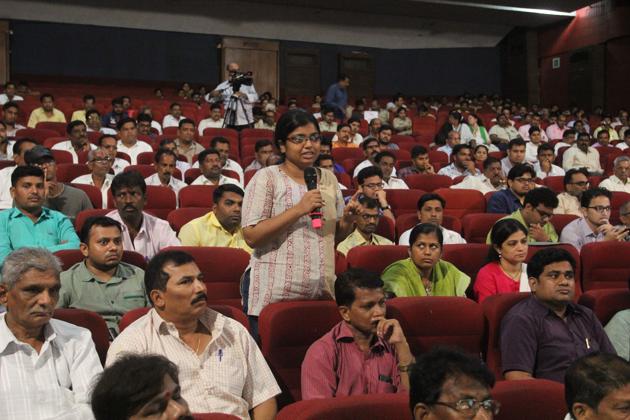 On Tuesday, officials of National High Speed Rail Corporation Limited (NHSRCL), the executing body for the project, heard residents express fears on destruction of mangroves, creek eco-system and threat to the migratory flamingoes along with the impact it will have on Agri, Koli and farmers' community in Thane district.
The bullet train will pass through nine villages in Thane district. More than 250 farmers will lose 20 hectares of land. The meeting at Ram Ganesh Gadkari Rangayatan began with a presentation on the benefits the project would bring to the environment.
Residents claimed that the hearing was a farce as the authorities did not advertise it so not many people knew about it. Advocate Bharadwaj Choudhari, who was present at the hearing, said, "The presentation had no details or the ill-effects the project will have on the environment. We want a proper route map which wasn't given at the hearing."
Resident deputy collector Shivaji Patil, who chaired the meeting, asked the residents to give their questions in writing in one month and the NHSRCL will have to answer.
RP Singh, the project manager of NHSRCL, said a geological survey was done at a every 250 metres on the route and environmentalists visited the route to study the impact.
Mayuresh Bhadsavle, one of the residents at the hearing, said, "There was no mention where the mangroves would be replanted. The report said there are 34 lakes and ponds along the route, but there is no information on what will be done to conserve them."
NCP city president Anand Paranjpe and party workers from Thane were not allowed to enter the venue.
Farmers oppose the project
Some farmers present for the hearing protested against the project by raising slogans. Govind Bhagat, a farmer, said, "The problems of the farmers have been overlooked. The Agri, Koli and farmer community will face huge losses in the project. We do not want the train in Thane."