Can't control nature but situation hasn't improved: Bombay high court on floods
Updated on Sep 03, 2017 12:57 AM IST
The remarks were made by a division bench while hearing a PIL by advocate Atal Bihari Dubey seeking a second Doppler radar system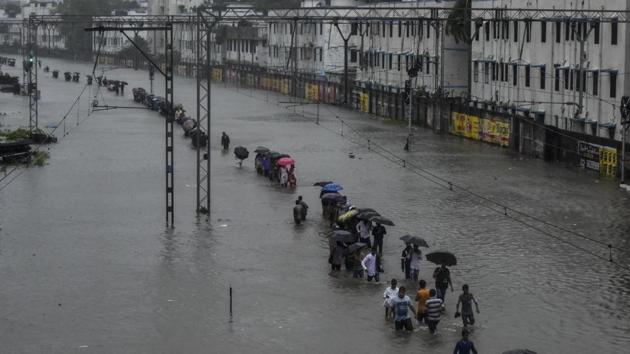 Press Trust of India |
, Mumbai
Press Trust of India
The Bombay high court has said we cannot control nature but the situation in Mumbai which has been facing floods during monsoons regularly has not improved in the past few years.
The remarks were made by a division bench of Chief Justice Manjula Chellur and Justice N M Jamdar while hearing a PIL by advocate Atal Bihari Dubey seeking a second Doppler radar system to be set up in the city and other measures to be taken to ensure that people do not suffer owing to floods. A doppler radar can predict the weather better and prevent a disaster like Tuesday's floods. "We cannot control nature. But this is not the first time this is happening in Mumbai. We have not moved an inch," Chief Justice Chellur said.
The PIL was filed a few years ago and in 2016 the court was informed by the Maharashtra government and Brihanmumbai Municipal Corporation (BMC) that a site was identified and sanctioned in suburban Goregaon to set up a doppler radar.
Petitioner's counsel S C Naidu on Friday told the court that till date there had been no progress in the matter.
"The site has been sanctioned but at a premium rate owing to which the matter has become stagnant," Naidu told the court.
He pointed out that this year too on August 29 Mumbai came to a standstill because of to heavy rains. The court has now posted the petition for hearing on September 7.
Personalise your news feed. Follow trending topics