City to get first AC train by end of this year
The trial runs for the train will begin next month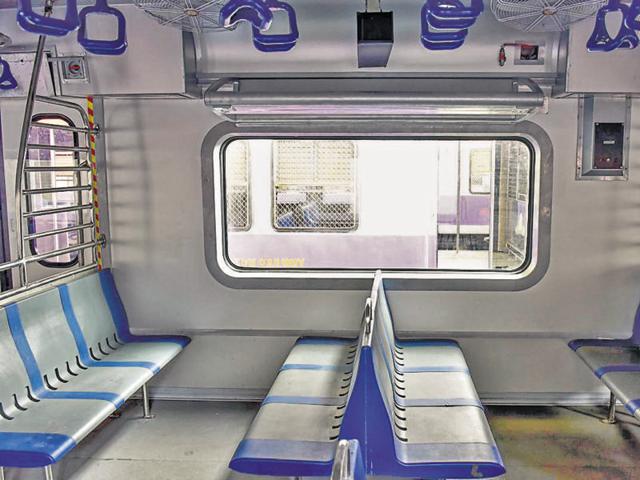 Published on Sep 29, 2016 11:58 PM IST
The much awaited air-conditioned suburban train will be operational by December. The trial runs for the train will begin next month, said Central Railway (CR) general manager Akhil Agrawal at the Mumbai Press Club on Thursday.
The CR also aims to reduce travel time by increasing the speed of long-distance trains from 90kmph to 105kmph between Lokmanya Tilak Terminus and Thane by March. The CR will strengthen tracks and relax speed norms at curves and crossovers to do so. Increasing the speed of long-distance trains at stations under the Mumbai Metropolitan Region, including LTT-Thane, Diva – Vasai Road, Apta – Nagothane and Kasu - Panvel, will reduce travel time for suburban commuters, said CR. For 35lakh CR suburban commuters, this could mean a comfortable and slightly faster commute.
"This is huge exercise, which will be undertaken over the next six months. After this, we will seek the Commissioner of Railway Safety's permission to increase the speed of the train. This will mainly benefit long-distance and goods trains. It will also help suburban trains operate smoothly," said a senior railway official, requesting anonymity.
The 12-car vestibule AC train is currently at the CR Kurla car-shed, where it will be fitted with an inductor by the end of the month. "We were waiting for the inductor, which has arrived. It will be fitted by the end of this month, after which, static and dynamic safety trials will be conducted by Research Designs and Standards Organisation (RDSO). The train will be operational after RSDO issues a certificate," said Agarwal.
RDSO safety trials are mandatory for all trains which are operated for the first time on the suburban section. The railway is likely to operate the train beyond Kurla to avoid old bridges in island city, which are relatively low.
However, so far, the railway has not decided on which section the AC train should be introduced. "The railway board will decide whether the train will be operated on the main, harbour or trans-harbour line," added Agarwal.
The train has the capacity to carry 400 passengers per coach. Its coaches will be interconnected. The train will cater to first class commuters. It is expected to reduce congestion on the city's roads by providing drivers with an alternative.
Close Story