Don't get sarcasm? This bot trained by IIT-B researchers could help you
Aug 22, 2018 07:38 AM IST
Researchers at the Indian Institute of Technology-Bombay have used different machine learning techniques (artificial intelligence) to detect sarcasm in texts on various social media platforms such as Twitter, Facebook and blogs.
"Excellent service", an Indian flier posted recently on the Twitter handle of an airline that had sent her luggage to a different city. "Thank you for flying with us," the airline responded promptly.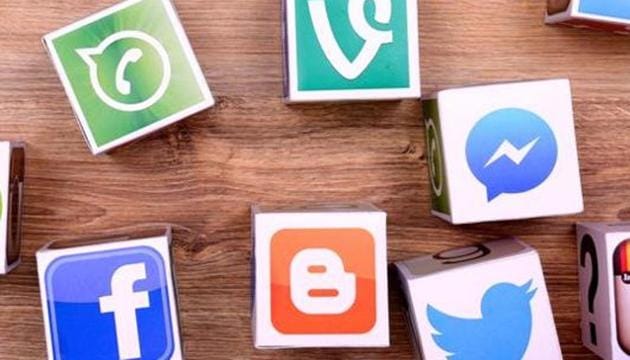 Sarcasm has become a popular tool of ridicule on social media, but the algorithms that analyse or respond to users are still not equipped to understand it. Researchers at the Indian Institute of Technology - Bombay (IIT-B) found that 11% of the content shared in the short text space — on platforms such as Twitter and Facebook — is sarcastic, and, while there are algorithms that help social media managers detect sentiments in texts, ordinary programs fail to detect sarcasm 50% of the time.
To catch this glitch, IIT-B and IITB-Monash University researchers are training artificial intelligence to detect and generate sarcastic comments.
"Sarcasm is an attack in disguise," said Pushpak Bhattacharyya, a professor at the institute's computer science and engineering department.
"Using only a negative statement to express opinion about a bad service is not as intense or hurtful as a sarcastic statement."
Sarcasm comprises both positive and negative words, the researchers said.
For instance, 'I love being ignored', or, 'my phone has an awesome battery life of two hours'.
So, Bhattacharyya, his student Aditya Joshi decided to base their research, and train their algorithm on a computational linguistic theory called incongruity or incompatibility.
"The idea is, that a text is considered sarcastic when there is an incompatibility involved, and when there is an intention to ridicule," said Joshi, whose PhD thesis on the subject was published as a book by Springer Nature Singapore.
"Our computer programmes become a plug-in for sentimental analysts to get the right sentiment."
The team has been developing the programme for years.
The open-source algorithm has been shared and downloaded at least a 100 times till now, they said.
For almost a decade, brand reputation and market survey companies have been using sentiment analysis to find out what people think of their products and services — from food and movies, to reactions on a political speech. But, with more and more people across age groups taking to the web and social media to express opinions and criticise, researchers said door-to-door surveys are being replaced by analysing what's appearing on social media. Computer programmes are able to detect those that are positive and negative. Sarcasm is difficult to catch, though.
"It is a challenging form of sentiment," said Joshi, who received his PhD degree for his work on computational sarcasm this month.
"By definition, while sarcasm means ridiculing or mocking someone, it often has positive words. Since sarcasm is known to be a difficult problem for the sentimental analysis industry, we thought detecting and generating sarcasm will be useful."
Studies by the International Institute of Informational Technology – Hyderabad (IIIT-H) also found the proportion of non-literal expressions, such as sarcasm, wit, humour and irony, can vary from 0.25% to 40% of the total user generated text on social media, and especially higher on Twitter.
"When users generate content on social media, there is a lot of creativity. It is always difficult to detect sarcasm because the meaning of the expression is not the sum of the individual meanings of the words," said Vasudeva Varma, professor and dean (research), IIIT-H, who was not involved in the research work. "Computer algorithms find it hard to detect the anomaly in the juxtaposition of the words."
Varma, who also heads the Search and Information Extraction Lab at the institute added, "In social media, computer programs must have the ability to detect sarcasm and other non-literal expressions to find out opinions and sentiments of people."
The IIT-B team has also worked on another aspect of the program that enables chatbots to generate sarcastic comments.
A chatbot is a computer programme that conducts a conversation via audio or text.
"Fifty years ago, humans wanted to move from papers to computers. Now, through artificial intelligence, we are trying to bring human qualities in computers. And, sarcasm generation is a step in that direction," said Joshi.