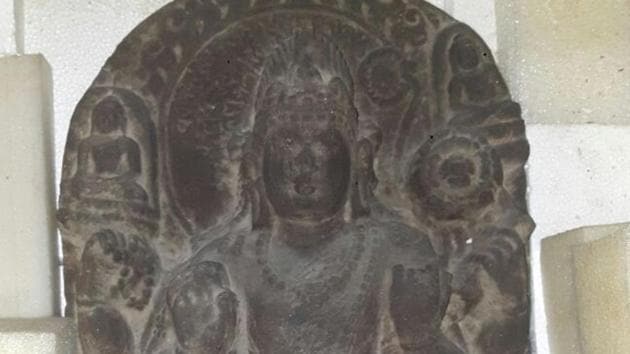 DRI to approach USA for details on antique smuggler's imports
Nanda is an American businessman of Indian origin who allegedly tried to smuggle out antiques from the country
UPDATED ON FEB 10, 2017 09:15 AM IST
The Directorate of Revenue Intelligence (DRI) will approach authorities in the United States of America for details on the import and export that Vijay Nanda has carried out till date.
Nanda is an American businessman of Indian origin who allegedly tried to smuggle out antiques from the country. He was arrested after the police recovered them from his Byculla godown.
Acting on an intelligence input, DRI officials searched Nanda's residence at Girgaum chowpatty and his godown. They found the antiques, estimated to be worth crores. Investigations revealed that Nanda was not registered as an antiques dealer with the Archeological Survey of India (ASI).
"He has smuggled antiques in the past and we will approach authorities in USA to get details on them," said a high-ranking DRI officer.
Officials termed this a "looting of our cultural heritage" and have begun investigations in the previous instances of smuggling. "We will also try and get details on the consignments exported by Nanda from USA," added the officer.
According to the DRI, the sculptures were stolen from temples in south and eastern India. The accused would forge ASI certificates for them, to serve as documents for export. The artefacts would then be smuggled out inside furniture, handicrafts and garments. Nanda arranged auctions for their sale in USA and Hongkong.
Read
Antiques worth crores seized from American businessman in Mumbai
Antiques smuggling case: FIRs of temple thefts to be scanned
'US bizman arrested in Mumbai came to India to arrange smuggling of antiques'
Close