ED summons IRF over source, flow of funds
Sources said IRF representatives may be questioned next week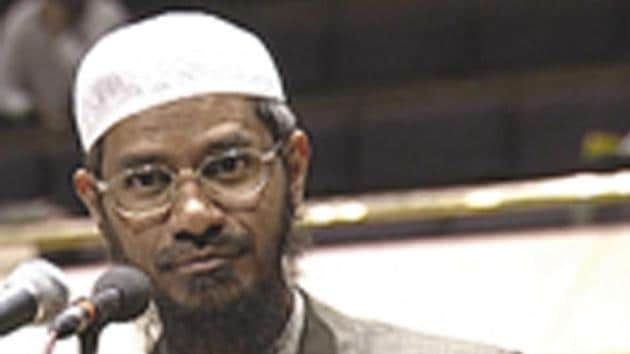 Published on Jan 12, 2017 12:06 AM IST
The Enforcement Directorate (ED) has issued a summons to controversial televangelist Dr Zakir Naik's Islamic Research Foundation (IRF).
The central agency had filed Enforcement Case Information Reports (ECIR) against Naik. Sources stated that based on IRF-related investigations, they will issue summons to Naik. "We are tracing the flow of funds, including foreign funding. A substantial amount of money was deposited in the IRF's account and Naik's personal account," said a high-ranking ED officer.
Sources said IRF representatives may be questioned next week. "We are investigating why the money was deposited and how it was spent," added the officer.
The IRF has maintained that it will be cooperative. "An advocate has collected the summons. Whatever co-operation is required will be provided," said a person from the IRF's legal team, who did not wish to be identified.
The ED had registered a Prevention of Money Laundering (PMLA) case late December last year with the probe revolving around Naik's funding and investments. The agency is probing whether his funds came from those who were inspired by his speeches. The ED's investigation will focus on the proceeds of crime and if Naik gained financially.
A prior offence against Naik ws registered by the National Investigating Agency (NIA). The FIR accused him of speeches that spread communal unrest. The NIA registered a case against Naik under section 153A (promoting enmity between different groups) of IPC and sections of the Unlawful Activities (Prevention) Act.
Naik has been out of the country since reports emerged that his sermons influenced a few of the Bangladeshi attackers who targeted an eatery in Dhaka on July 1. Bangladesh banned Naik's Peace TV, saying it incited the attack, in which 22 people were shot.
The economic offences wing (EOW) of the Mumbai police investigated the IRF's foreign funds. ED sources said they will refer to the police's findings too.
Read
In Mumbai: IRF's Dongri office gets ban notice
ED registers criminal case against Zakir Naik, IRF
Close Story