Experts want Mumbai schools to include social media in their curriculums
Updated on Aug 28, 2017 08:55 PM IST
Say it will help students and their parents deal with challenges like cyber bullying and fatal online games such as Blue Whale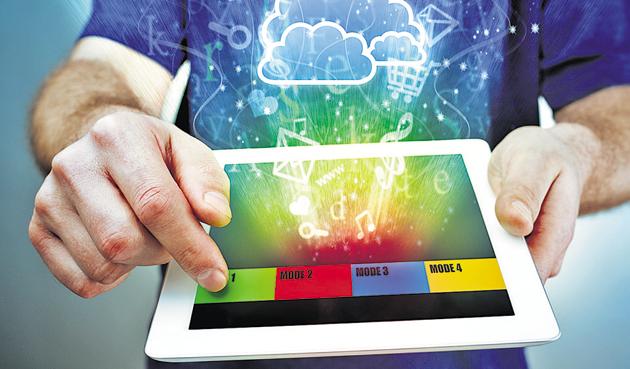 The controversy surrounding the Blue Whale challenge, an online game that provokes children to harm themselves and eventually end their lives, has spurred discussions about the use of social media in city schools. Educationists and technology experts said the schools should discuss pros and cons of social media it with students and parents instead of turning a blind eye and it should become part of school curriculum.
"Social media have become an integral part of how today's generation communicates. Even if a school bans it from the classrooms, the child is going to access it outside the school premises," said Swati Popat Vats, director, Podar Education Network and Early Childhood Association (ECA), a group of 2,000 pre-schools.
Speaking during a panel discussion at The School Leaders Network, she said, "When educationists point fingers at parents or kids for misusing social media, it means they too have failed because they have not been able to explain how to use the medium correctly."
Although parents and schools might have succeeded in keeping children safe physically, children are vulnerable on social media, said Munavira Pillai, director, Pillai Centre for Innovation and Research. "Depression rate has shot up due to trolling and cyber bullying. They [children] are physically safe, but they are not safe from the virtual world," Pillai added .
Experts said this is the reason why schools must include social media in their curriculum. "Institutes must educate children and their parents on how to use social media. If that is done, we can keep them safe from dangers such as the Blue Whale challenge and others," said Imran Kapadia, chief digital officer, DICE ecosystems.
Ruchira Ghosh, regional director, Cambridge International Examinations, said that schools need to get acquainted with all forms of social media platforms as it is beneficial for students and parents.
"Social media helps students to relieve stress during and after exams. For teachers, they provide barrier-free access to professional development resources," said Ghosh.
She said while most schools use social media groups to communicate with parents, it is restricted only to sending circulars and complaints related to school fees.
"Discussion of sensitive issues, dialogue is not happening. The current generation of parents are responsive and active on social media. The schools need to make the most of it,"Ghosh added.
Personalise your news feed. Follow trending topics