Fight bad news with good journalism, says Pulitzer winner
Cristal Williams Chancellor of the US-based non-profit Women's Media Center (WMC) says the current media situation worries as her without free press, democracy cannot exist.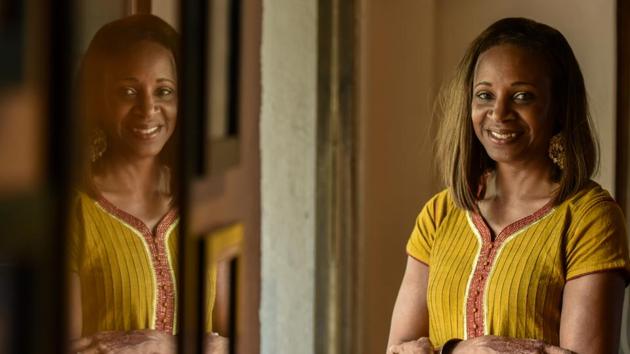 Published on Aug 12, 2018 12:20 AM IST
Hindustan Times |
Deepanjana Pal
Cristal Williams Chancellor of the US-based non-profit Women's Media Center (WMC) became a journalist because she wanted to change the world and in 1994, she was part of the team that won a Pulitzer prize for a series focusing on race relations in Akron, Ohio. "As a result [of the articles] the community had more of a dialogue and ultimately, I believe, made the community better," remembered Chancellor.
However, these days, she's worried. "I am frankly a little concerned with where we are with media," Chancellor told HT. "Democracy can't exist if there's not a free press, if there's not opportunity to inform the public. Both the prevalence of fake news in addition to some of the attacks in the US against the press, the verbal attacks against the press in the US, that is shaping the future for media."
The good news is that at least in the US, the anti-media rhetoric has led to more people trusting mainstream media. The pollster YouGov found that after October 2016, confidence in The New York Times and Washington Post has grown while fewer people found Fox News and Breitbart trustworthy. A 2017 study by the marketing firm Edelman showed that trust in media had increased by 3% from 2016 to 2017. For Chancellor, the only way to combat bad news is with good journalism. While acknowledging advantages offered by digital technology, Chancellor remains a champion of newspapers. "My background is in newspapers and my favourite source of news is newspapers. I think newspapers have the ability to tell the story in a deeper way," she said.
Chancellor is now director of communication at WMC, which was founded in 2005 by Jane Fonda, Robin Morgan and Gloria Steinem. Its work ranges from advocacy, research and training that focuses on gender parity in media. She shifted out of active journalism because she wanted to "be part of solutions". "As a black woman, I've, of course, first-hand experienced some of the challenges of being in the newsroom and being able to speak freely to have my voice included," she said. At one point in her journalistic career, Chancellor realised she'd been sidelined because of her gender and her race.
Gender bias has been a persistent problem in media. In April this year, an analysis by the Press Gazette showed in 91% of UK-based media companies, men are paid more than women. In 2014, a survey of four major Indian newspapers by the website Newslaundry revealed only 27% of articles were written by women.
Chancellor said her tour of India – she has been meeting students and media professionals – was giving her "a lot to process". "There's a battle in terms of raising awareness of disparity. It's important for women to be reflected in ways that are positive," she said.
Close Story