Flipper the penguin at Mumbai's Byculla zoo may lay another egg soon
Updated on Jul 07, 2018 12:43 PM IST
She laid an egg on Thursday morning, and zoo officials expect she will lay another one in the next two days.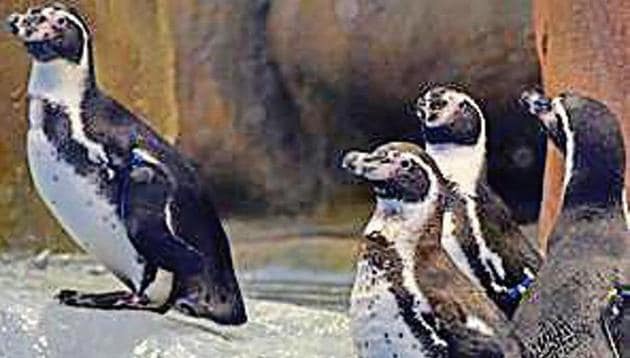 Flipper, the four-and-a-half-year-old Humboldt penguin of Byculla's zoo, will keep the zoo authorities on their toes, at least for the next two days. After Flipper laid an egg on Thursday morning, zoo officials expect that she will lay another egg in the next two days.
Sanjay Tripathi, director of Byculla Zoo said, "Penguins generally lay two eggs. Our pair Flipper and Mr Molt laid only one egg on Thursday, so we are keeping a close eye on her, and expect her to lay another egg in two days."
Penguins have an incubation period of 40 days. When the egg is hatched, this will be the first penguin to be born in India, according to Tripathi.
Byculla Zoo has four female penguins and three male penguins. Six of the penguins have already paired up, and zoo officials are looking for a partner for the female penguin. The newborn will be added to the penguin colony in the zoo.
Personalise your news feed. Follow trending topics