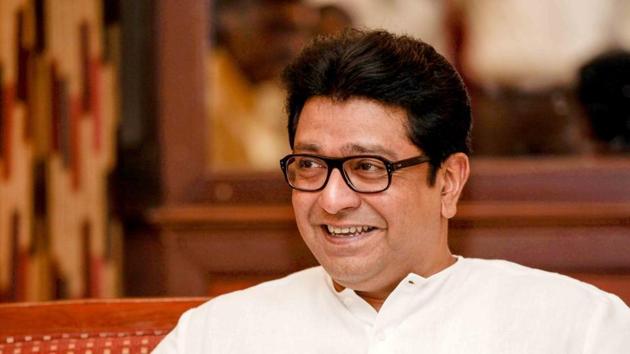 In Badlapur, Raj Thackeray slams BJP for supporting Nanar refinery project
Alleges Konkan people weren't aware of the project and that Gujaratis were aware of it and purchased land in the area
PUBLISHED ON MAY 05, 2018 12:43 AM IST
After asking farmers not to give away their land for the proposed bullet train and the Mumbai-Vadodara Expressway project earlier this week, Maharashtra Navnirman Sena (MNS) chief Raj Thackeray in Badlapur slammed the Bharatiya Janata Party (BJP) for supporting the refinery project in Nanar area of Ratnagiri district.
"Local people of Konkan are not aware of the project, only Gujaratis are aware of it and that is the reason they have purchased land in that area,"said Thackeray at Aditi Banquet hall in Badlapur.
Except the ruling BJP, all political parties, including BJP's ally Shiv Sena, are opposing the refinery project.
Thackeray visited Badlapur and Ambernath city in the early hours of Friday as part of his statewide tour, which he began on May 1 from Vasai.
Earlier, speaking about the Rs1.08 lakh crore train projects in Palghar and Gujarat, Thackeray had said that before the project could take off, rich Gujaratis from Gujarat had started buying properties along the bullet train route.
The MNS chief also spoke about the increase in population in Thane district due to outsiders.
"The population of Thane has increased exponentially due to non-Maharashtrians coming from outside the state. The nomenclature of Thane as third and fourth Mumbai in only to convince builders, Mumbai is only one," he said.
Thackeray again highlighted the failure of authorities in curbing hawkers. "We have successfully carried out the drive against hawkers in station areas. Now it's time for the authorities to act," he said.
MNS party workers went on a rampage outside several railway stations in October 2017 vandalising the hawkers' stalls and carts,following the stampede on the Elphinstone Road station foot overbridge on September 29, 2017 that killed 23 commuters.
After visiting Badlapur and Ambernath, Thackeray visited Ulhasnagar city where he met local residents and activists at the town hall .
Close