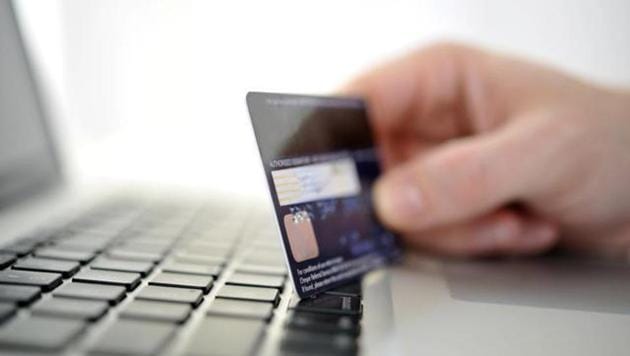 In last 3 years, card fraud cases witness 13-fold rise in Mumbai
As per stats available with the Mumbai police, 400 cases were registered last year (till December 25) against 32 in 2013...
By Jayprakash S Naidu
UPDATED ON JAN 09, 2017 10:36 AM IST
Mumbai of all the cybercrimes cases registered in Mumbai, those pertaining credit/debit cards have seen a spike in the recent years with a significant rise from 320 cases in 2015 to 409 cases in 2016 (till December 25). This rise has been registered despite the number of arrests made in such cases increasing every year. Sources, however, claimed the number of card fraud cases is much higher than what the records show.
As per the statistics made available by the Mumbai Police, about 32 cases of card fraud were registered in 2013 in which 20 persons were arrested. Significantly, 183 cases were registered in 2014, wherein 22 persons were arrested. this number further rose to 320 cases and 32 arrests in 2015 and 400 cases with 54 arrests (till December 25) in 2016.
A police officer said the number of people getting cheated in credit/debit card fraud cases is much higher that what the records show. "The number victims is at least twice the number cases registered. Many a time, victims do not register cases or approach us because the amount is small — for example Rs5,000 or Rs10,000."
There is also an unknown number of burking incidents, wherein police refuse to register complaints. A phishing victims, who fell for a debit card fraud, said, "A fraudster duped me by posing as an official from my bank. He told me that my card will be blocked due to the demonetisation. I gave him all details and the One Time Password (OTP) I received on my mobile phone. Later, I received an SMS alert stating that money has been withdrawn from my account. That's when I realised that i had been scammed. Instead of registering my complaint, the cops taunted me for falling such a scam despite being well-educated."
The silver lining, however, is fact that many people are now aware that banks never calls their customers asking to furnish bank account or ATM card details, OTP or PINs .
The Mumbai police twitter handle receives such complaints from people regularly and the phone numbers are forwarded to the Cyber police station. An officer from Cyber police station said that many fraudsters, who pose as bank officials on phone, are based in a north Indian states infested by Naxals, making it difficult to arrest them.
Dos and Dont's to avoid getting scammed
1. Don't provide photocopies of both the sides of the credit card to anyone. The three-digit card verification value (CVV), which is required for online transactions, is printed on the backside of the card. Anyone can use the card to make online purchases with the help of your CVV.
2. Don't click links in e-mails seeking your bank account or card details, these could be phishing e-mails from fraudsters. Most reputed companies will ask you to visit their website directly.
3. While using a credit card for making online payments, check if the website is secure.
4. Don't give any information to persons seeking credit/debit card information over phone.
5. Notify your bank/credit card issuer if you do not receive monthly statement on time. If a credit/debit card is misplaced or lost, get it cancelled immediately.
Also read: Well-read, financially sound are favourite targets in banking frauds, bogus schemes
Close