In Mumbai: Falguni Pathak to perform in Ghatkopar after Navratri
Published on Sep 27, 2017 11:11 PM IST
Though Ghatkopar has been a hub for Navratri celebrations for the past 25 years, the grandeur has faded drastically in the past two years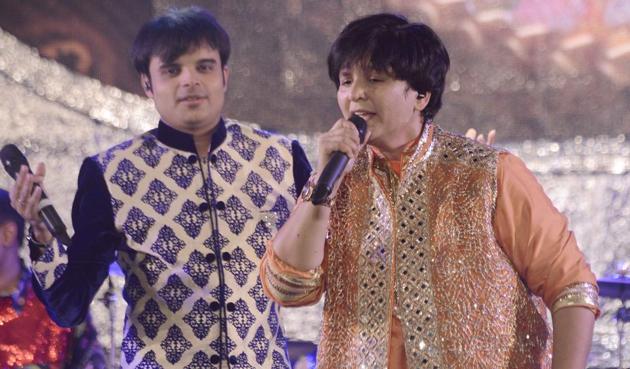 Hindustan Times |
, Mumbai
Yesha Kotak
Looks like stringent noise pollution norms and lack of sponsors have taken their toll on big-ticket Navratri events in the central suburbs, especially the Gujarati-dominated area of Ghatkopar.
Prem Patel, 25, a resident of Ghatkopar, who would attend Navratri events in the vicinity until two years ago is now travelling to places such as Thane, Vile Parle, Goregaon and Worli to enjoy and participate in garba competitions.
"It's convenient when the venue is nearby. But since I participate in competitions, I have to go to different places. When I was just a regular reveller, I would attend events in Ghatkopar daily," he said.
Like Patel, Prashant Thakkar is travelling all over Mumbai to be a part of big-ticket Navratri events. "If we are travelling to Borivli, we leave Ghatkopar by 5pm so that we reach the venue by 8pm. We leave early owing to the ongoing Metro work on the Western Express Highway," said Thakkar.
He added that his friends who do not participate in competitions prefer staying indoors rather than travelling for hours to play garba and dandiya to the other side of the city. Thakkar also said that dandiya queen Falguni Pathak would be performing in the Ghatkopar after Navratri.
"Most revellers from Central line will enjoy Navratri only once she performs in Ghatkopar," he added.
Though Ghatkopar has been a hub for Navratri celebrations for the past 25 years, the grandeur has faded drastically in the past two years. Organisers said economic slowdown, noise restrictions and the lack of sponsors have made it difficult for them to host grand events.
"We have provided passes for Sahara Star Navratri to our members to make up for not organising an event this year," said Ramesh Morabia, secretary, Jain Jagruti Centre North-East.
Jignesh Khilani, secretary of Ghatkopar Gujarati Samaj which is hosting the even where Falguni Pathak will perform on October 2, said, "People from Ghatkopar are now going to Thane for events, as they find it difficult to travel to Borivli. Hence, we invited Falguni Pathak on a public holiday so that revellers have uninterrupted fun."