India will witness 152% rise in TB cases in next 20 years: Study
Updated on Jan 06, 2017 12:07 AM IST
The study, led by researchers from McGill University, Canada, was published in the scientific journal, Lancet, on December 18, 2016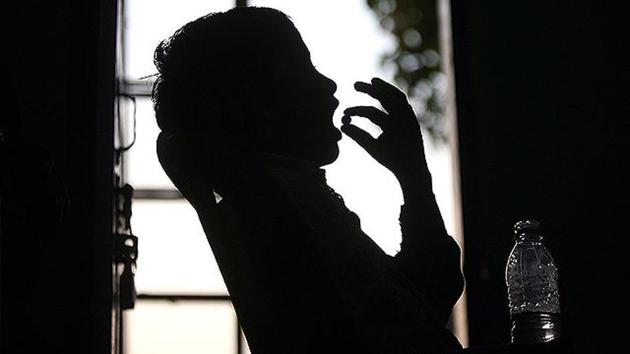 Hindustan Times |
, Mumbai
Aayushi Pratap
In what should set alarm bells ringing for India, a new study has projected a 152% increase in the incidence of multi-drug resistant tuberculosis (MDR-TB) in the country in the next two decades, if TB management remains unchanged.
According to a study by McGill University, Canada, this means that the numbers of MDR-TB cases could outnumber drug-sensitive cases, leading to an increase in TB-related deaths over time.
Patients with MDR-TB are difficult to treat because they are resistant to at least two of the most powerful first-line anti-TB drugs — isoniazid and rifampicin. Therefore, the mortality rates are higher compared to patients with drug sensitive form of the infection, doctors said.
The study, led by researchers from McGill University, Canada, was published in the scientific journal, Lancet, on December 18, 2016.
The authors used all the previously published literature to map out the findings for this study. "One of the main strengths of this study is that we included data on TB treatment from not just public and private sector, but from non-allopaths where many Indians go for treatment," said Olivia Oxlade, one of the authors, epidemiologist at McGill University's TB centre.
Researchers of the study have expressed specific concerns about resistance to first-line drugs because they are the most effective anti-TB drugs available at present.
A 47% increase in the incidence of isoniazid resistance — a first line drug — has been estimated by the study.
"An increase in isoniazid resistance means that treating MDR TB will get tougher," said a Dr Vikas Oswal, a Mumbai-based chest physician.
Another important finding of the study is that by 2032, an estimated 85% of MDR-TB will be because of primary resistance. As of 2012, only 15% of all MDR-TB cases were of primary drug resistance, the others were because of acquired resistance, the paper says.
Acquired resistance develops when a patient who has drug-sensitive TB, becomes resistant to first-line drugs because of non-adherence to treatment, incorrect dose and drug combinations. On the other hand, primary resistance is described for patients infected with the drug-resistant form of the bacterium, said doctors.
They authors have pointed out that public hospitals in India contribute substantially to acquired multi drug-resistant tuberculosis in India. "One possible reason is the use of a thrice weekly intermittent schedule of treatment, which is associated with a high rate of irregular adherence and hence increased drug resistance," the authors said in the paper.
Dr Dick Menzies, respiratory epidemiology and clinical research unit head, McGill University, Canada, and the main author of the paper, said that if India is to prevent an increase in MDR cases it must ensure that patients adhere to treatment. "In the previous studies, it was found that more than 40% of the patients in India take treatment irregularly. They take treatment by themselves, which is associated with increased acquired resistance," he added.
Read more:
Centre launches door-to-door screening for tuberculosis in 5 states