Individuals in Maharashtra who want police protection will have to pay for it
A committee will decide if police need to be deputed to protect individuals other than constitutional functionaries and government officials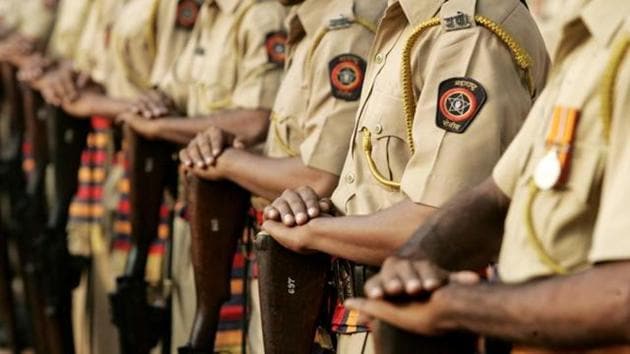 Updated on Dec 01, 2017 11:56 AM IST
Hindustan Times | By Kanchan Chaudhari
, Mumbai
Individuals will henceforth have to pay a prescribed amount to get police protection in the state. The Bombay high court on Thursday approved the Maharashtra home department's new police protection policy under which individuals earning more than Rs50,000 a month will have to pay a protection fee of Rs95,000 a month for a police constable and Rs1.02 lakh for a police naik.
Advocate general Ashutosh Kumbhakoni informed the bench of chief justice Manjula Chellur that a district-level committee will decide if police personnel are required to be deputed to protect individuals, other than constitutional functionaries and senior government officials. It will ascertain veracity of the claim of threat to the applicant and depute one or more police personnel, if it finds prima facie substance in his or her plea, Kumbhakoni said.
A detailed inquiry about the threat will then be conducted and the person will be asked to tender a bank guarantee for the amount equivalent to three months' protection fee, if the committee decides to continue the police protection, said the advocate general. The superintendent of police or the commissioner of police will immediately review the decision, if the person refuses to tender the bank guarantee.
Kumbhakoni was responding to a PIL filed by advocate Sunny Punamiya, who complained about the lack of recovery of police protection charges from certain influential people and asked for an audit on the protection provided by the Mumbai police.
READ: Revise police protection policy, don't just copy-paste old one, HC raps Maharashtra government
The PIL said the Mumbai police provided protection to 242 people, and in all, 609 police personnel were deployed to protect these individuals. According to the lawyer, Rs23.76 lakh was still to be collected from 51 builders; Rs37.52 lakh was due from 14 Bollywood personalities; and Rs2.44 crore was due from others, including Rs47.73 lakh from the Board of Control for Cricket in India (BCCI).
Kumbhakoni also informed the court on Thursday that "normally" no police protection will be provided to persons having criminal background. Persons having criminal antecedents may have threat to their lives and they may apply for police protection, but normally no police protection will be provided to them, as they are likely to misuse deputation of police guards.
"Police protection may be provided to such persons for a limited duration where the threat to their own life is instant and real," draft of the policy states.
The police personnel deputed for protecting individuals will not be drawn from police stations, but from a centralised pool, so as to avoid an adverse effect of the functioning of police stations, the draft stated. The draft also provides for recovery of pending dues either by encashing the bank guarantee submitted by the individual and/or as arrears of land revenue.
Taking a cue from this provision, the bench also directed the government to recover earlier pending dues as arrears of the land revenue – by attaching movable or immovable property of the individual.
Close Story