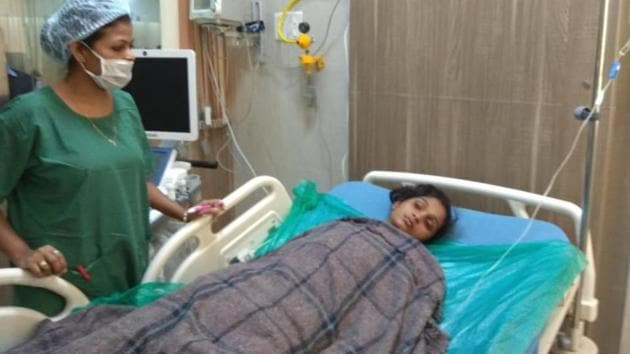 Khalapur food poisoning: 24 people still in hospital
The police are trying to find out if Subhash Mane, 50, who had hosted the event, has any dispute with anyone from the village
UPDATED ON JUN 21, 2018 12:52 AM IST
Two days after three children died and around 88 people were taken ill after consuming food at a house warming function at Mahad village in Khalapur, police are yet to determine the exact reasoning for the poisoning.
Of the 88 affected, 24 are still in hospitals and one of them is critical condition. They suffered from stomach aches, vomiting and giddiness, two to three hours after eating the food on Monday evening. The three children were declared dead on arrival at the MGM Hospital at Kamothe that night.
Vijay Thikrey, 40, a resident of the village said, "My 13-year-old son was admitted to DY Patil Hospital in Nerul after he started vomiting and complained of a stomach ache after having that food. He is doing better now. However, the doctors told me that he would be kept under surveillance for two more days and would be discharged only after that."
Vijay Shinde, 11, was admitted to Chirayu hospital at Khanda Colony on Monday night. He condition is critical now.
"The boy lost consciousness after having the food. He is still unconscious. He has been kept in the Intensive Care Unit (ICU). We cannot say anything more about him at this moment," said a medical officer from the hospital.
"We are interrogating some people based on our suspicions, but nothing has come to light so far. Prima facie, it appears that someone accidentally mixed something in the food. But we will not jump to the conclusion unless we get confirmed reports," said Vishwajeet Kaingade, senior inspector of the Khalapur police station.
Food and Drugs Administration (FDA) officials had collected samples of eight types of food from the function and sent them to a forensic lab for examination, the reports of which have not been released yet.
The police are trying to find out if Subhash Mane, 50, who had hosted the event, has any property dispute with anyone from the village. "Nothing concrete has turned out so far. Our investigations are on," Kaingade said.
Close