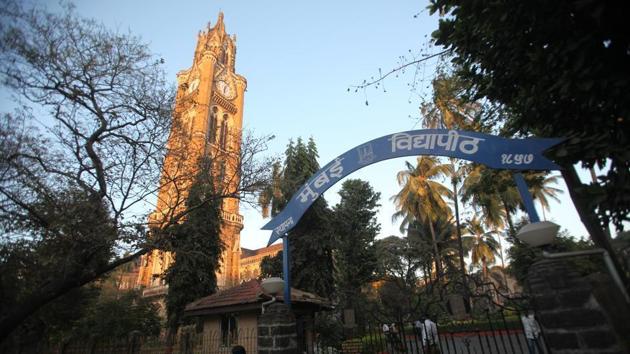 Law students want Mumbai university to conduct exams for all years
The university is yet to finish assessments of over 74,000 answer sheets for law examinations held in January and February
UPDATED ON MAY 05, 2018 01:22 PM IST
The Students Law Council (SLC), a city-based student group, has written to the vice-chancellor of the University of Mumbai (MU), criticising the proposal to let law colleges conduct all but final-year examinations.
The students said that varsity is trying to skirt its responsibilities by shifting the evaluation process to colleges. They argued that the proposal will not solve the problem of the delay in the assessments of law examinations.
"The issue is not who should conduct the exams. The issue is the shortage of teachers. Even if the responsibility of conducting the assessments for examinations is shifted to colleges, the problem of delay in the assessments will still persist," read the letter.
MU has 48 affiliated law colleges, with only 193 teachers approved for assessment work. The university is yet to finish assessments of over 74,000 answer sheets for the law examinations held in January and February, during last semester.
In a meeting held last month, law college principals, along with university and state government officials discussed the possibility of conducting all exams at college-level, apart from last year exams of three and five-year LLB courses. The move is aimed at reducing the assessment burden of MU, which adopted the on-screen marking system last year, causing a delay in declaring results due to technical glitches.
Currently, varsity conducts all the semester examinations of the three-year LLB and last three years' examinations of five-year LLB courses. However, it only conducts the final year examinations for the other undergraduate (UG) courses, while the first two years' tests are conducted by the colleges.
The Bachelor of Engineering (BE) course is another exception, where the first year examinations are also conducted by the university. The university provides uniform question papers for exams taking place in colleges, but the assessment is done at colleges.
However, Sachin Pawar, president, SLC said that letting colleges set up their own question papers and assess answer sheets of their students will likely lead to opaqueness and malpractices in the evaluation process.
"The university adopted on-screen assessment and centralised the examination process to bring transparency to the system. If colleges conduct examinations, it will deteriorate the quality of the examination, and cause hindrances in the transparency that the university is trying to bring about in assessments," he said.
Close