Maha budget: State to develop tourist spots with special focus on Konkan
Initiatives announced include battery-operated submarine for underwater tourism, restoring Ganpatipule temple, annual festival at Nandurbar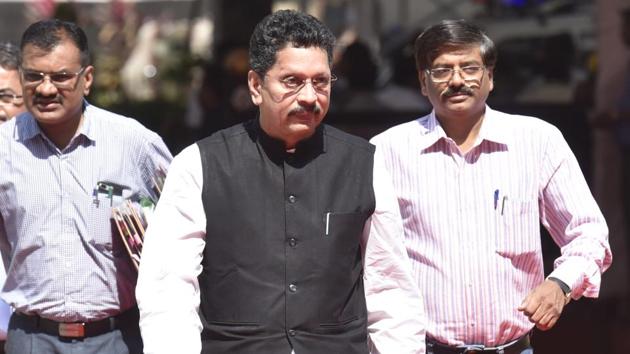 Updated on Mar 10, 2018 02:39 PM IST
The state government, in its annual budget, has laid substantial emphasis on tourism, especially in the picturesque Konkan region.
From buying a battery-operated submarine for underwater tourism at Sindhudurg to developing a new tourist place in Ratnagiri to an annual festival at Nandurbar, various initiatives were announced in the budget.
The Ganpatipule temple in Ratnagiri, with its beaches and forests, will be developed as a tourist destination and a budget of Rs79 crore is allotted for the same. The nearby Machal area in Ratnagiri is also being developed as a tourist destination.
According to the minister of state for finance, Deepak Kesarkar, who also represents the area, the government wants to take advantage of the uniqueness of Konkan. "We have a unique underwater environment at Ninati Rock in Sidhadurg district. India's first battery operated submarine will be made available at Sindhudurg. This will attract large number of domestic and international tourists and will give rise to employment," said Kesarkar.
With Konkan, the state government has also approved plans to develop Ramtek, a religious place, with its association with Lord Ram and allotted Rs150 crore for this purpose. A fossils museum at Sironcha in Gadchiroli district is on the cards as well. Similarly, a Chetak festival would be organised annually at Shahada in Nandurbar district.
Tourism experts have commended the government for focussing on tourism. "Maharashtra is one unique state where we can have tourism based on archaeology, history, wildlife, heritage and religious themes," said Subhash Motwani, director, Namaste Tourism. However, he said that the government needs also manage infrastructure, safety and cleanliness.
The Hotel and Restaurant Association of Western India (HRAWI), welcomed the move. "We need to take a holistic view instead of a piece meal approach. Tourism will boost both the local economy and also generate employment for the local population," said Dlip Datwani, president, HRAWI.
Close Story
Personalise your news feed. Follow trending topics