Maharashtra budget: State to spend less on health and nutrition schemes
Mungantiwar allocated Rs1,977.72 crore to nutrition schemes, Rs 969.60 crore less than what was spent by the government last year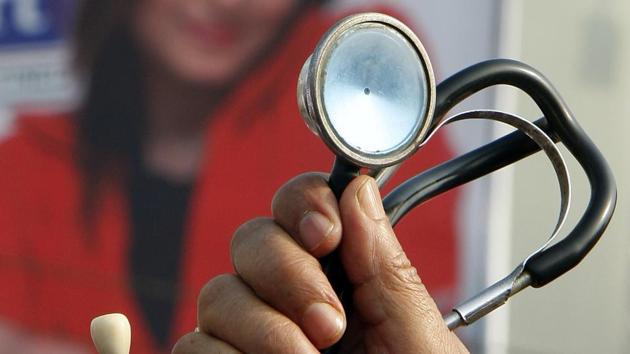 Updated on Mar 19, 2017 12:59 AM IST
The state government on Saturday decided to cut its spending in the medical and public health sector by more than Rs600 crore. According to the state budget for 2017-18, the state will spend Rs900 crore less towards nutrition schemes for the economically backward classes and Rs400 core less on social welfare schemes.
State finance minister Sudhir Mungantiwar allocated Rs10,310.88 crore for medical and public health sector . This amount is expected to cover the expenditure of all health schemes and government hospitals.
This amount is Rs675.03 crore less than what was spent by the state last fiscal year (Rs10,985 crore).
The state government had allotted Rs9,051 crore last year, which was Rs1,308 crore less than in 2015-16.
For nutrition schemes as well, the allocation has been further cut by the finance minister. Mungantiwar allocated Rs1,977.72 crore, Rs 969.60 crore less than what was spent by the government last year. However, the state had spent Rs637 crore more than what it had allocated for nutrition schemes. Reducing the budget for nutrition schemes by a whopping Rs2,225 crore last year, the finance minister last year had allocated Rs1,340 crore for the sector.
In October 2015, the International Institute of Health Management Research (IIHMR) had suggested that the state to increase its spending in the health sector by Rs7,400 crore, to meet challenges in the key sector and rising cost of medical care.
The state government also didn't come out with any new scheme for the sector. Mungantiwar, however, said they will be extending the scope of the Rajiv Gandhi Jeevandayi Arogya Yojana (RGJAY). The government has declared Rs1,316 crore for the scheme. Currently, RGJAY facilitates medical treatments to needy patients at 488 hospitals for 971 types of diseases, surgeries and therapies.
The social welfare sector also had to face a cut of Rs427.67 crore in the budget allocation.
The finance minister has allocated Rs4,152.68 crore for the sector this year, which is Rs427 crore less than what the government had spent last year.
Read
Malnutrition deaths of tribal children return to haunt Maharashtra
Over 254 children died of malnutrition in Palghar district: Maharashtra CM
Close Story
Personalise your news feed. Follow trending topics