Over 254 children died of malnutrition in Palghar district: Maharashtra CM
Published on Sep 29, 2016 06:29 PM IST
Devendra Fadnavis, however, maintained that there is no unnatural cause behind this rise in the number of deaths this year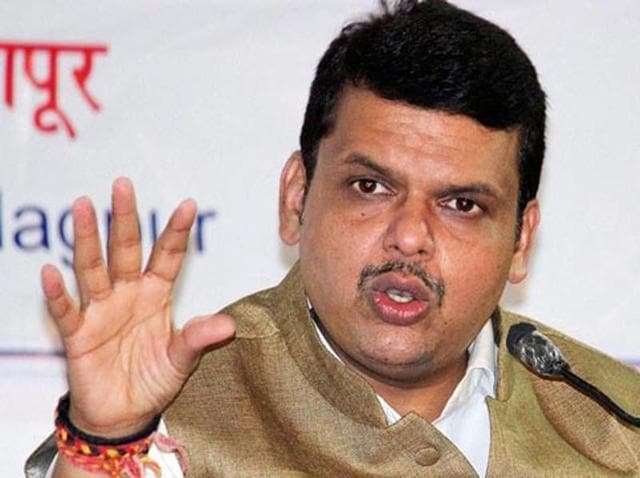 More than 254 children succumbed to malnutrition in Palghar district, while 195 foetal deaths were recorded till date this year, informed chief minister Devendra Fadnavis while addressing media persons at Thane collector's office after meeting all district officials from Konkan division on Thursday. He said the worst-affected were Jawhar and Mokhada zillas, where the number of deaths has increased in comparison to the last two years.
Fadnavis, however, maintained that there is no unnatural cause behind this rise in the number of deaths. He also informed that a state-level task force, headed by the state health minister, will be formed to tackle the malnutrition issue.
The issue in Palghar district came to light after four children died of malnutrition since August 30. A presentation on the rate of malnutrition in was given by the district officials to the chief minister, who said corrective measures will be taken to address the issue.
Fadnavis said, "In the year 2016-17, until August, 254 children and 195 foetal deaths due to malnutrition have been recorded so far. Figure for the year 2015-16 was 626 and 565 in 2014-15. This year, the number of deaths is comparatively low and there is no historical increase apart from those recorded in Jawhar and Mokhada talukas."
Till August this year, 47 children died in Jawhar due to malnutrition while the number for Mokhada stood at 75. The mortality rate this year so far is 19 per 1,000 children, which is more as compared to 16 in 2015-16 and 18 in 2014-15. There are 6,034 children in the severe acute malnutrition (SAM) and moderate acute malnutrition (MAM) categories.
Fadnavis added, "We are forming a task force comprising ministers from health, women and child development and medical ministries. The task force will provide better co-ordination between these ministries and also with the district facing the malnutrition problem. In Palghar, we have started surveying children below the age of six through Anganwadis and medical officers. Around 111 officers have been appointed for the same. We have also included the malnourished children in various schemes, such as Village Child Development Centre (VCDC) and Nutritional Rehabilitation Centres (NRC), among others. Four paediatricians from well-known Mumbai hospitals have also been appointed to check these children."
The state has also proposed a centralised kitchen scheme for the Ashram shalas or tribal hostels to ensure the food quality at these facilities is up to the mark.
Protest in Thane
While the meeting was on, members from Shramjivi Sanghatana protested outside the Thane collector office against the malnutrition issue. Police detained 50 protesters to prevent any law and order situation in the area. The protest started and continued for 20 minutes after the CM entered Thane collector's office to attend the meet. Despite police action, the organisation has warned of intensifying its agitation if the state failed to address the issue immediately.
CM keeps mum
Fadnavis refused to comment on the ongoing Martha protest across Maharashtra, when asked about his next step. "I have already said what I wanted to and we will take proper decision when the time comes. I do not want to make any further comment on the issue," he said.