Mumbai, bhais and jail: Gangsters who made it out
Updated on Mar 22, 2017 06:46 PM IST
Two men trapped in a Mumbai teeming with dons and gangs escaped the bloody wars they fought, stopped running from the law, and decided instead to run their lives. They saw a second chance come their way and they grabbed it. Here are their stories.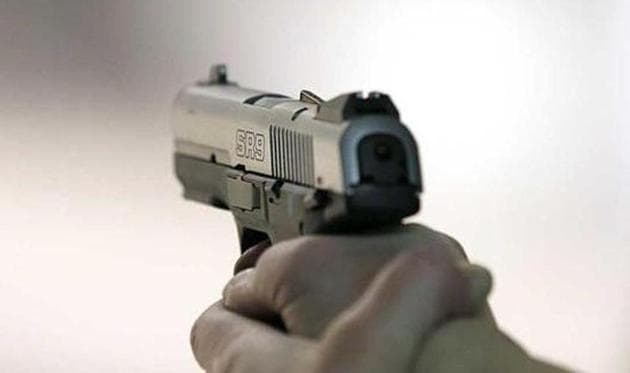 Hindustan Times |
, Mumbai
Debasish Pangrahi
Two men trapped in a Mumbai teeming with dons and gangs escaped the bloody wars they fought, stopped running from the law, and decided instead to run their lives. They saw a second chance come their way and they grabbed it. Here are their stories.
Gangster to chocolate salesman
Rahul Ramakant Jadhav never left home without his 9mm pistol, the grip of the weapon sticking out from the waistband of his trousers. That was a decade ago, when he was the chief strategist and hitman for fugitive underworld kingpin Ravi Pujari's extortion ring in Mumbai and Thane.
Today, Jadhav is running – not from the police but to qualify for this year's Boston Marathon. And, he sells chocolates for a living.
How did a sharp shooter turn his life around? "I have come out of hell. Now I want to live life," Jadhav says.
The same gangster who was thrice booked under the stringent Maharashtra Control of Organised Crime Act (MCOCA) and half a dozen attempt to murder and arms act cases for a series of shootouts is today employed with a confectionaries manufacturing company at Byculla and gets paid Rs12,000 a month.
"I joined as a salesman eight months ago. I distribute chocolate bars at hotels, shops and offices."
Jadhav's transformation from gangster to law-abiding citizen is a story of grit, determination and hope. But he didn't do it on his own. Vinayak Vast, a senior inspector with the anti-extortion cell (AEC), said, "He showed a desire to reform. So I did not hesitate to support him."
The first step, Jadhav said, was realising he was an addict. "It was cigarettes and alcohol that got me into the mafia," he said. With no job or source of income, Jadhav was thrilled when a friend asked if he would work for the fugitive don Guru Satam, who had just defected from Chhota Rajan, in early 2000. It was quick money and Jadhav jumped at it.
Jadhav's father worked as a supervisor in a private firm and struggled to meet ends. Jadhav, the youngest of the three children — he has an older sister and brother — wasn't good at school and dropped out of college.
The offer was tempting, Jadhav recalls.
"I first spoke to Satam when I was trying to arrange money for my friend's bail. Satam spoke to me briefly and handed the phone over to his deputy Ravi Pujari." Regular phone calls followed, and he and Pujari became good friends.
Jadhav calls Pujari "minded" (intelligent). "His words were gospel to me and he trusted me immensely."
Jadhav's first job was to collect information about construction projects and personal details of its developers — their telephone numbers, house addresses, family and children. He also started arranging for firearms to execute the gang's extortion threats.
"Money just flowed into my pocket. For every firing, I got between Rs50,000 and Rs1 lakh. For every Rs10 lakh laundered through hawala, my cut was Rs2 lakh."
Soon, Pujari told Jadhav to get his own team together. "By this time, all that maoney had made me an alcoholic. I asked 10 of my friends, all unemployed, to come work with me."
The next few years would see Jadhav's gang going on a shooting spree in Thane and Mumbai — the last one at a construction site in Khar in 2007 that left a watchman critically injured. Jadhav became one of the Mumbai's most wanted criminals and soon, his long run from the law was cut short by senior inspector Vijay Salaskar in May that year. His entire gang was rounded up and he was booked in 11 cases.
The next three years Jadhav spent in jail, he said, was when his crimes really dawned on him.
"In the seven years I spent as a wanted criminal, I was never at home. The fear of getting caught by police or targeted by rivals always haunted me. I was continuously on the run, sleeping in dance bars, footpaths or terraces of abandoned buildings." If he went home, it was always in the dead of the night. "My mother never accepted my money and father always told me never to come back."
His notoriety had brought shame to the family, his relatives and friends stopped visiting and no one wanted to marry his brother and sister. "In spite of all this, when I was in jail, only my family stood by me."
So when Jadhav got bail in 2010, he tried to change. "I briefly worked with a private firm but lost that job because I couldn't give them aa character verification certificate from the police. The police harassed me whenever Ravi's men did something. So I took to alcohol again."
Jadhav wandered around jobless for the next three years, before a final acquittal order came in 2013. "By this time, I had contracted TB. Smoking and alcohol had ruined me."
Jadhav got himself admitted in Muktangan, a de-addiction centre in Pune. "The life there, all the counseling, it did wonders. It saw the chance to live again."
His counselor helped him get his current job. "I can now hand over my salary to my mother and she happily takes it. She gives me Rs50 when I go to work every day."
When did he start running? "After rehab, I seriously started training. But I had made the decision years ago. I was sleeping on the footpath near Girgaum Chowpatty to avoid the police. When I woke up, I saw hundreds of men and women run past me. I learnt it was the Mumbai Marathon. I joined the runners to dodge the police, but after a few hundred yards I got exhausted because of the alcohol. I decided then that one day, I will run a marathon."
Today, Jadhav runs on his way home from work — he takes a train till Mumbra and runs the next 21km to Dombivli.
"Running makes me feel free."
Hitman to vegetable vendor
Deepak Jayram Rahate sells vegetables at a corner in Dadar's crowded wholesale market. Walk past him, and you will most likely not notice him in all the hustle-bustle. Hundreds pass him by every day, unaware of his bloody past, of the 18 years of mob violence and police encounters he managed to escape.
Deepak was a sharp-shooter for the gangster Amar Naik. "I was for Amar Naik what Maya Dolas or Buwa Dillip (gangsters of 1980s Mumbai) were for Dawood Ibrahim," Rahate said.
Poverty and uncontrolled juvenile rage in a Bombay with a thriving underworld — Rahate was unwittingly drawn towards the mafia. "Gangs tap boys from such backgrounds."
Rahate trembles as he recalls his days at "headquarters".
"Headquarters" was what the gangs called the Lower Income Group (LIG) clusters at Arthur Road, from where the dreaded mobster Amar Naik once ran his crime syndicate. Rahate still has a house there, which he has rented out.
Rahate was a sharp-shooter for Naik's gang, booked thrice under the terrorist and disruptive activities (prevention) act (TADA) for murder, extortion and use of firearms. He was once shot at and stabbed by rival gangster Maya Dolas from Dawood's gang, but he said the episode only made him more vengeful.
"Those days four-five gangs were fighting a turf war for control over ransom collection in Dadar," he recalls explaining how he walked into the mob after a street brawl at Kotwadi in Santacruz, where he grew up.
"My father worked in a watch-strap manufacturing company at Mumbai Central. When the company shut down, Rahate was just 14. "I had to quit studies in Class 8 because my family —parents, a younger brother and sister could not afford food otherwise. I started selling milk and newspapers."
But the going wasn't easy for Rahate, in a Bombay whose by lanes were over by 'Bhais'. Once, his brother was thrashed by a man in a neighbouring lane. "I lost my cool, ran into the enemy territory, attacked the man with a bamboo stick and an iron rod. He was badly injured."
Rahate's family knew there would be consequences. His grandmother took him to her house in Dadar and, through a social worker, arranged for a place for him to sell vegetables. "The social worker introduced me to Potya Bhai, a strongman in Dadar who was at loggerheads with a Manya Surve, a don from Agar Bazaar."
After Potya's death, Rahate got involved in knife-fights, which landed him in Arthur Road jail.
Amar Naik, who just rising to power then, bailed him out. "I was obliged to him (Naik)."
In the months that followed, he carried out a series of deadly attacks on the Dawood Ibrahim gang, earning him threats from the don and setting the police on his trail. "I was always on the run, and the fear of getting caught or attacked haunted me. It made me commit more crime."
Rahate lost his only daughter when he was on the run.
When Deepak was finally arrested, he was booked under three TADA cases and half-a-dozen more serious crimes. "I spent the next five-and-a-half years in prisons, before I was bailed out in 1996."
Jail time, marriage, a lecture by Kiran Bedi and a helping hand from a top cop helped Rahate get his life back on track.
"I had the opportunity to attend a lecture by Kiran Bedi, who had started a reformation programme for jail inmates. I came back to Mumbai and approached DCP Datta Padsalgikar (the current Mumbai police commissioner). He sent me to Prayas, an NGO under the Tata Institute of Social Sciences (TISS). I spent two years in a rehab programme that not only helped me reform, but also gave me the confidence to start all over again.
But the road to reform wasn't easy. "My rivals and Naik's men kept harassing me, but I am thankful to police officers like ACP Milind Khetle, who had first arrested me, for saving me."
Rahate was acquitted in all cases by 1998. He went back to selling vegetables, adopted his ailing brother-in-law's son and daughter, educated them and got them married last year.
"I came out of that kali duniya (dark world), but many of my friends were either killed by rivals, the police or became alcoholics after getting out of jail."
As we wrapped up, the 56-year-old Dadar resident said he was thankful to Lord Ganesha for letting him rebuild his shattered life.
"Gangsters of my generation would never have even dreamt of getting a second chance, like I have."
Also read: In Mumbai: 2 more Ravi Pujari men arrested for Gajalee firing
Close Story
Personalise your news feed. Follow trending topics