Mumbai civic body releases animated short on leptospirosis
Leptospirosis, mainly a monsoon disease, is caused by bacteria present in urine of animals such as rats, dogs and cattle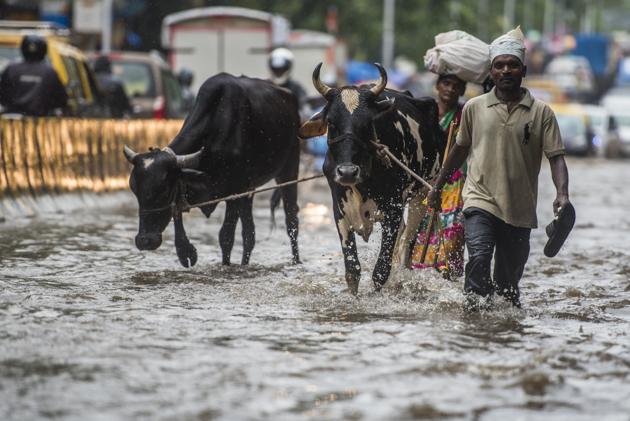 Updated on Jun 11, 2018 11:57 AM IST
Apart from reserving 2,500 beds for monsoon-related ailments across the city, the civic body has circulated a two-minute documentary to spread awareness on the symptoms, prevention and treatment of leptospirosis infection.
Last year, three people had lost their lives owing to the infection which is mainly spread through rats. Leptospirosis, mainly a monsoon disease, is caused by leptospira bacteria present in urine of animals such as rats, dogs and cattle. When people wade through flooded streets, there is a high chance of them coming in contact with such infected urine and fecal matter.
Various doctors, attached to civic hospitals in the city are seen in the documentary, discussing ideal ways to tackle the spread of leptospirosis. Doctors have advised people to maintain sanitation to avoid creating favourable environment for rats and increase chances of the infection spreading.
According to doctors, thousands of people who wade through flooded streets in the monsoon are likely to contract water-borne diseases such as leptospirosis, gastroenteritis and various forms of hepatitis.
A new treatment guideline has also been circulated amongst doctors of civic hospitals on the basis of category of risk. While individuals without history of cuts or wounds while wading through flooded streets are considered to be low-risk groups, those with cuts and wounds are put in a moderate risk group. Apart from children below eight and pregnant women, the high-risk group involves people with continues exposure to flooded or contaminated water.
"In view of the heavy rain and water logging, citizens, especially staff who are exposed to flooded water for more than half an hour, are appealed to visit the nearby Municipal Corporation of Greater Mumbai dispensaries or hospitals and take chemoprophylaxis to prevent leptospirosis," said Dr Avinash Supe, director of medical education, Brihanmumbai Municipal Corporation (BMC).
Every year, BMC's public health department records a spike in monsoon-related diseases such as dengue, malaria, gastroenteritis and hepatitis A. Last year, 17 people succumbed to dengue alone.
"Mosquitoes that carry the dengue and malaria virus are peridomestic. We are already conducting awareness programmes in societies so that people know about the common breeding areas," said Idzes Kundan, additional municipal commissioner, BMC.
Close Story