Mumbai-Goa Tejas Express fully booked for next 5 journeys, plan your trip in advance
Updated on May 24, 2017 08:56 AM IST
Mumbai city news: A railway official said that they had not expected such a rush as the fare is on the higher side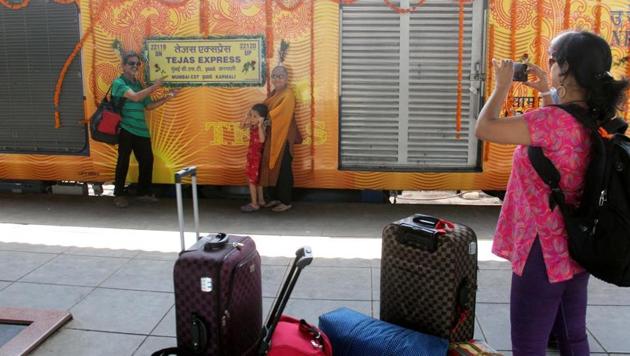 Tejas Express, which was flagged off on the Mumbai-Goa route on Monday, is completely booked for seven days.
All seats, including expensive executive chair car, on the swanky train is full till the month-end.
The train reaches Goa in eight and a half hours.
The bookings for the train's first journey from CST were full a day before.
According to railway sources, there were 37 in the waiting list for chair car and seven for executive class for Wednesday's journey.
A railway official said that they had not expected such a rush as the fare is on the higher side. Automatic doors, tea-coffee vending machines, vacuum bio-toilets and infotainment screens for each seat are some of the features of the train.
The one-way fare on executive chair car is Rs2,585 while on a chair car is Rs1,185. The fare is about 20% higher than Shatabdi Express. Even air travel to Goa will cost less if booked in advance.
While launching the train on Monday, Railway minister Sunil Prabhu had indicated that the railway will soon introduce Tejas Express on Mumbai-Ahmedabad route and in some other states.