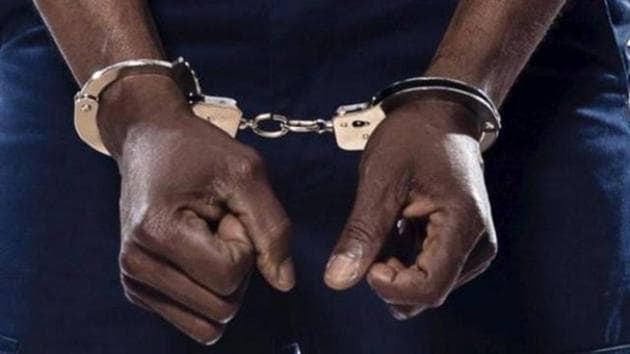 Mumbai man poses as actor, cheats Surat woman
According to police, accused Jeddy Raut, 26, used to put fake advertorials on the internet.
Hindustan Times | By Aritra Hazra
UPDATED ON APR 18, 2018 12:10 AM IST
The cyber detection team of Bandra police on Sunday arrested a 26-year-old man for allegedly cheating a 22-year-old woman from Surat on the pretext of giving her a role in movies and TV serials. According to police, accused Jeddy Raut, 26, used to put fake advertorials on the internet.
While investigating the cheating case, police have discovered that Raut used the name of a famous television actor to siphon off money.
Police have now contacted the actor on social media to get more information about Raut.
"We have sent a message to the actor on social media and are waiting for his response," said an officer from Bandra police
"We first got to know about the modus operandi used by the accused when a woman from Surat approached the police station. She had clicked on a web advertorial which promised of giving roles to young aspiring women. When she clicked on it, she got in touch with the accused, who then started telling her about his contacts in the industry and said that he will arrange a role for her in a serial or as a side actress in a Bollywood movie, " said the officer.
"The accused used to give the actor's reference to the woman to gain her trust. He would even chat with her on WhatsApp messenger under the guise of the actor," said the officer.
Raut had called the woman to Mumbai, and promised to give her a role in a movie or TV serial through his contacts in the entertainment industry. Convinced about the offer, in December 2017, Raut met the woman and her mother in Mumbai.
"Raut had asked the woman Rs20,000 for getting her a role in the industry. The woman said that she did not have Rs20,000. She withdrew Rs10,000 and gave it to the accused from a nearby ATM," added the officer.
The police is trying to find out whether the accused cheated any other girl using the same modus operandi.
"After cheating the woman from Gujarat, Raut also got in touch with women from Pune and Navi Mumbai. However, with them he signed an agreement under which he would have to return the money taken from them in five years, if he failed to get them roles. Although technically we cannot term the other two cases as fraud, we need to ascertain whether the accused used the similar modus operandi used in the Surat woman's case on other cases," the officer said.
Police are also investigating the angle of false identity in the case.
Close