Mumbai's FYJC admissions to become 'student-friendly', but be careful, say experts
Hindustan Times |
, Mumbai
Puja Pednekar & Bhakti Makwana
May 24, 2017 09:32 AM IST
Mumbai city news: Reforms are being called student-friendly and are meant to make the process simpler and less prone to errors
Tread carefully while applying for first year junior college seats (FYJC) this year.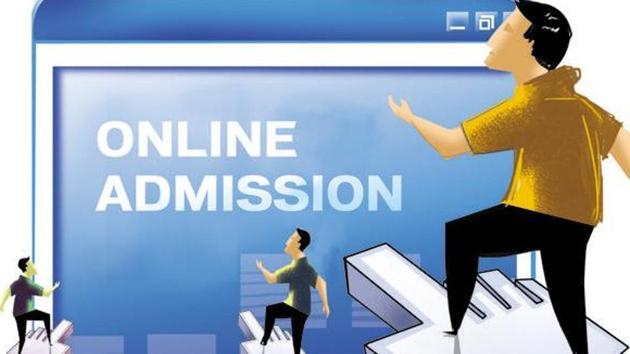 While the admission process for the 2017-18 year has been overhauled after last year's goof-ups, with 'student-friendly' reforms. On paper, it looks like easy math: the number of seats available for the FYJC process exceeds the expected number of aspirants — there are 2.92 lakh seats up for grabs this year, which 13,303 more than last year's 2.78 lakh. Going by last year's figures, there will be around 2.5 lakh aspirants.
But the new admission process is also fraught with complications, and academicians warn of several ways in which it may go wrong — starting with the delay in when the admission process begins this year and the fact that the nodal agency has been changed from the Maharashtra Knowledge Corporation Limited (MKCL) to Nysa Asia, which will conduct the admission for the first time.
Another problem is that while the changes were made taking feedback from students, colleges and parents and are being promoted by the education department as 'student-friendly', education officials said one false step by students could cost them an academic year.
Read: Maharashtra board students fare poorly in medical, engineering entrance tests, syllabus to blame?
The changes
Like last year, all admissions — general and quota seats — will be part of the online admission process. Students taking the 1,32,408 seats distributed across in-house, minority, and management quotas, will have to sign up online, but admissions will be done at the college level. The remaining 1,59,682 seats belonging to the open category will be filled online entirely. How will this help? It will allow the department to track all admissions.
"We will be able to track every child and check whether admission was merit-based and done according to the rules," said BB Chavan, the deputy director of education.
Another change is the number of colleges a student has to apply to. Last year, every student had to give a list of 35 preferred colleges. This year, students in the general category can apply to just one college or give her top 10 preferences. This was among the demands of the students, who complained they were often forced to apply to colleges they were not interested in, just to meet the minimum requirement.
"We are hoping that by giving students the freedom to apply to any number of colleges between one and ten, they will choose only those they are serious about," said Vaishali Bafna, member of SYSCOM, a Pune-based NGO, who filed a petition in the Bombay HC to streamline the admission process
Another change, also on student demand, is the scrapping of the system of provisional admissions. This means once a student gets her first preference or is given a college she is happy with, it will be final and confirmed. They will be unable to cancel the admission later.
The rules have also been changed so students only apply for one stream, instead of the earlier two. They will, however, be able to change their choice of stream during the admission process.
Read: Maharashtra loses out to other boards in preparing students for entrance exams
What could go wrong?
"The limit on number of colleges, and the choice of stream puts a lot of pressure on students to make the right choices, said Bafna. "They will not have any buffer. If their judgment is incorrect, they will end up with a college that they did not want."
Another problem is that the department has not prepared students to taking up such a responsibility.
Schools and colleges have not yet trained or counselled their students, and the FYJC manual or booklet that is meant to guides students about the admission process has not yet been published.
"Most students are unaware about admission rules, they are under the impression that they must choose from 30 odd colleges like last year. The department should have conducted awareness drives for students," said Ravi D, a teacher from Bhandup.
Read: Double trouble for Mumbai Class 12 students: 1 syllabus for board exam, another for entrance tests
Some students said they are counting on personal connections to help them get admissions through the management quota. "I want to choose the Arts stream. I am quite confident about the online procedures, as it has been a dependable option for a few years now. But, if I don't get admission online, I will try through personal contacts," said Dhruvi Haria, a student from Borivli.
Others cannot depend on their luck alone, and are anxious about the admission process.
"I have targeted a couple of colleges in my field and these only have the online procedure for applications. It leaves me with no other option to rely on. I am heading out with the belief that the new online process will benefit me," said Mansi Sanghvi from Thakur International School, Kandivli.
Read 'Student-friendly' measures end up delaying FYJC online admissions in Maharashtra