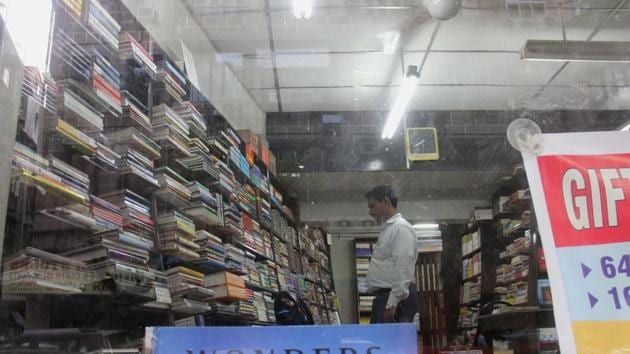 Mumbai's Strand Book Stall to shut: Book lovers share their favourite memories
At little bookshops like Strand Book Stall in Fort, Mumbaiites discovered that reading could be affordable and pleasurable, too
UPDATED ON FEB 21, 2018 11:56 AM IST
Low prices, great deals on bestsellers, personalised recommendations, unusual finds and inevitably bumping into a fellow booklover – Strand Book Stall's charms will be missed by city readers.
For many who grew up in Mumbai in the 1970s, '80s and '90s, Fort was not just where Mumbai's buzz was, it was also where all the bookstores were. You could pick up manuals, textbooks and non-fiction at tiny stores along DN Road. The pavements of Flora Fountain were where a trade in second hand books flourished. But at little bookshops like Strand Book Stall, you could discover that reading could be affordable and pleasurable too.
With tomes, paperbacks, special editions and hardcovers stacked along the shelves (and eventually on the floor, towering towards the ceiling), Strand didn't offer much room to browse but plenty of opportunities for the imagination to take flight. "The shuttering of Strand Book Stall would mean that a kind of Mumbai we knew will be gone," says Sidharth Bhatia, author and founding editor TheWire.in. "My association with the place started with my college days in the 1970s. They used to have a variety one did not find elsewhere; slim volumes of poetry, foreign affairs books or classics. The selection was primarily aimed at the discerning reader."
For screenwriter Sooni Taraporevala, a regular patron, the store holds special memories associated with her 2000 photography book Parsis: The Zoroastrians of India. "The owner, TN Shanbhag helped me enormously," she recalls. "We used to discuss the pricing of the book and he gave me excellent advice and support. He believed in large volumes and low profits. Eventually, he bought 700 copies for the store. Unlike corporate bookshops, here the owner was passionate about books and that personal touch filtered down to the other staff who all knew the books they were selling, knew their regular customers' tastes and made recommendations. It's the end of an era."
Strand Book Stall didn't even boast the dramatic picture-window displays that are the mainstay of bookstore design now. Author Amish Tripathi, recalls dropping in as a student of the nearby Cathedral and John Connon School. "I read more non-fiction growing up, but most of the fiction I read was from this bookstore," he says. "In a way, they were a pure bookstore and stocked only books not gifts, stationery or merchandise. It's a refuge for passionate readers that will be missed."
The store's annual sale would fill Sundarbai Hall in Marine lines. Families would make an outing of the event, returning with as many books as they could carry. But over the years, the selection at other stores, notably Lotus Book House in Bandra echoed the city's changing geography and reading tastes. "Though I would not head to Strand for its collection or new picks, this place was special for its discounts," says Kushalrani Gulab, former journalist. "If you were a regular and were recognised by the staff, you could get quite a good discount."
Strand Book Stall itself floundered after Shanbag passed away in 2009. As with bookstores everywhere, e-books and online sales ate into profits. The Fort precinct itself changed. "The entire area had family-run shops and a personal touch, where the owners would know you by your name," says Bhatia. "I will miss the cosy feel of the place."
The store space will continue to be under the company NRB Bearings, which rented the property to Strand.
Close