Mumbai woman strangles daughter over suspected sexual relations with father
Kharghar resident arrested for murdering her 16-year-old daughter; cops try to determine father's role in the incident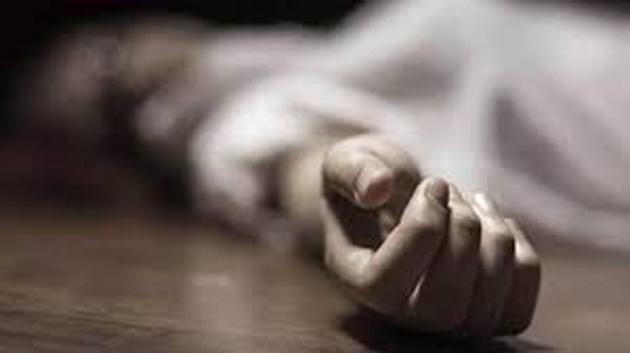 Updated on Mar 23, 2018 04:38 PM IST
A 36-year-old woman from an upscale residential society in Kharghar, Navi Mumbai, has been arrested on charges of killing her daughter after she got suspicious that the 16-year-old was involved in a sexual relationship with her father.
The Kharghar police said the crime took place on March 4, and that investigations are underway to determine the father's role in the entire incident, including whether he had sexually assaulted his minor daughter. The father, a civil contractor by profession, has not been arrested so far.
A senior police officer said: "We are not certain if the woman's suspicions were true. There may be some other reason behind the murder."
Read: Death in a pub: 32-year-old fiddled with the gun, pointed it at his head and pulled the trigger
According to the police, the woman strangled her daughter with a dupatta on March 4, when the two were alone at home. She then called her husband and told him the girl was not well. However, on reaching home, he found her dead. Meanwhile, some of their neighbours alerted the police about the incident.
"We saw some marks on the deceased's neck that day itself, but due to lack of concrete evidence, we registered a case of accidental death case. We then sent the body for post-mortem. The report has confirmed that the deceased was strangled to death," said Dilip Kale, senior police inspector of Kharghar police station.
After the post-mortem the police handed over the victim's body to her parents, who then went to their native place in Rajasthan to conduct the final rites.
Read: Kerala: Man stabs daughter to death day before her inter-caste wedding
By the time they returned, the post-mortem report had come in, confirming that the teenager had been murdered. "When they returned on Wednesday [March 21], we summoned them for interrogation. The woman confessed to having committed the crime, so we have arrested her. She has been booked under section 302 of the Indian Penal Code," Kale said.
The police are now talking to the girl's classmates, the neighbours and relatives to try and understand the crime and determine the father's involvement.
Close Story