Parents take note: Indian toddlers don't sleep tight
Updated on Dec 11, 2016 12:28 AM IST
Going to bed late, waking up early, irregular bedtimes and disturbed sleep — all patterns of sleep deprivation usually associated with adults are being noticed in Indian toddlers up to the age of three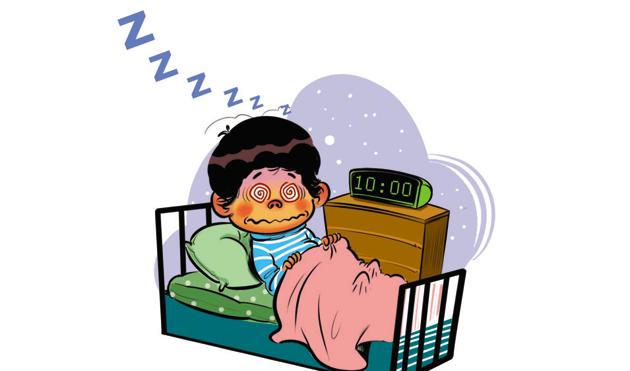 Hindustan Times |
, Mumbai
Aayushi Pratap
Going to bed late, waking up early, irregular bedtimes and disturbed sleep — all patterns of sleep deprivation usually associated with adults are being noticed in Indian toddlers up to the age of three.
These were the findings of a first-of-its-kind study aimed at finding out bedtime routines of children across the globe. It was done by a network of 14 paediatricians across four hospitals, who are a part of a non-profit called Asia Pacific Paediatric Sleep Alliance (APPSA).
The study compared how toddlers in India sleep, with those in non-Asian countries such as Australia, Canada, New Zealand, United Kingdom and the United States. Children in India sleep at 10pm on an average, the study said, as compared to children in other countries who are tucked in by 8pm; children here also wake up at least twice on an average a night, while in the other countries, they wake up only once. " Both parents work late, so the child sleeps late," said Dr Indu Khosla, consultant paediatrician and former president of Indian Academy of Paediatricians (IAP).
Dr Khosla sees at least 15 cases a month where the child is sleep deprived.
"Parents make their children sleep with them on the same bed. This proximity affects their sleep timings as they tend to sleep and wake up along with them," said Dr Abhijit Deshpande, a specialist at the International Institute of Sleep Sciences, Thane.
Doctors warned how much sleep deprivation can affect children. "They tend to be underweight as the growth hormone is secreted only during nighttime sleep. Abnormal secretion affects the child's growth and immunity. Inadequate sleep also affects a child's psychological growth, leading to hyperactivity and lack of attention," said Dr Somu Sivabalan, a Chennai-based paediatrican.
For the study,the researchers asked the parents of 10,666 infants and toddlers, including 3,000 from India, to answer a detailed questionnaire. While the doctors who conducted the study said the results indicate a trend about Indian children's sleep pattern, they added additional scientific studies are needed to understand the social backgrounds of parents before arriving at accurate conclusions.
"This is the most basic study, yet unique as no other such study has been done," said Dr Mahesh Babu, a consultant paediatrican and sleeping disorder expert, National University Children's Medical Institute, Singapore, and APPSA member.
"The data indicate children in India are sleep deprived. This is a very alarming trend as there are several studies that show how disturbed sleep affects the child's growth and cognitive abilities," he added.
Doctors across Indian metros blamed social factors such as breast feeding the child at the wrong times, parents working late night and rising noise levels in the cities as leading reasons behind this upward trend.
"Mothers tend to breast feed the child the second it whimpers or cries. Infants above six months should not be breast fed at night as this too affects sleep patterns," Dr Khosla said.
Doctors said studies over the years have shown parents should follow a strict bedtime routine to ensure the child gets adequate sleep. "A bed time routine is a must. Parents need to have a fixed routine, be it giving a bath to the child, feeding in time or reading a book," Dr Babu said.
READ MORE
Close Story
Personalise your news feed. Follow trending topics