Pay

₹

2.27 crore as compensation to client, Supreme Court tells Mumbai developer
Hindustan Times |
, Mumbai
Kanchan Chaudhari
Apr 01, 2018 12:52 AM IST
SC also directed the developer to refund Rs1.87 crore that was paid by the client and to pay Rs20 lakh for failing to hand over the parking lot.
The Supreme Court (SC) has directed city developer Fortune Infrastructure – earlier known as Hicon Infrastructre – to pay a Bandra resident,Trevor D'Lima, a sum of Rs2.27 crore as compensation for failing to hand over a flat booked by the latter.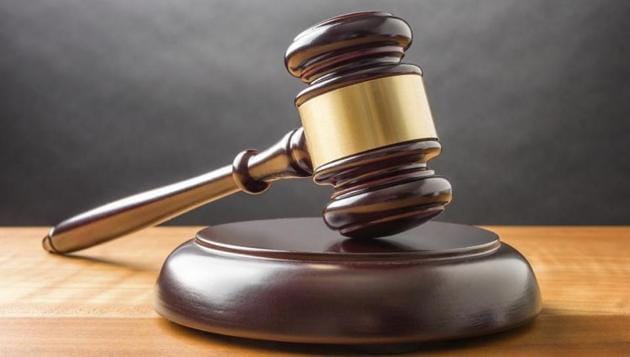 In addition, the developer has been directed to refund the entire sum of Rs1.87 crore paid by D'Lima and pay an additional amount of Rs20 lakh for failing to hand over the parking lot.
Last week, the apex court confirmed the National Consumer Disputes Redressal Commission's September 2016 order, holding the developer guilty of deficiency in service for failing to hand over the constructed flat and parking and therefore, liable to compensate the Bandra resident.
A person cannot be made to wait indefinitely for a flat booked by him or her, and is entitled to a refund and compensation upon the developer's failure to deliver, said the apex court. However, SC has reduced the compensation amount ordered by the National Commission from Rs3.65 crore to Rs2.27 crores.
In October 2011, D'Lima had booked the 828-square-feet flat in Hicons Onyx on Saint Martin Road at Bandra (West) for a total consideration of Rs1.93 crore, of which he had paid Rs1.87 crore in instalments. Although the developer had accepted more than 95% of the total consideration for the flat and issued an allotment letter to the Bandra resident, it did not execute a formal sale deed in his favour.
After waiting for four years for the delivery of the flat, D'Lima approached the national commission in July 2015 when he noticed that the construction of the flat had not yet begun. He contended the developer had breached section 4 of the Maharashtra Ownership of Flats Act 1963, by accepting more than 20% of the sale consideration as advance payment without entering into a written agreement for sale.
The developer, who admitted that the flat along with a parking space had been booked in 2011, said that the project was delayed due to a change in the Development Control Regulations for the city. He also cited the non-cooperation on the part of the tenants residing in the old building at the site.
The developer had expressed inability to complete the project and handover the flat as booked by D'Lima. He pointed out that in May 2013, the land owner had entered into another agreement with Hicon Infrastructure and Zoy Shelcon, and had transferred the rights to redevelop the property in question to the latter.