Pre-Navratri noise pollution complaints from Silence Zones in Mumbai
Updated on Sep 30, 2016 11:51 PM IST
Two different complaints filed from Juhu and Andheri (West) pertaining music being blared from loudspeakers allegedly went unanswered by the local police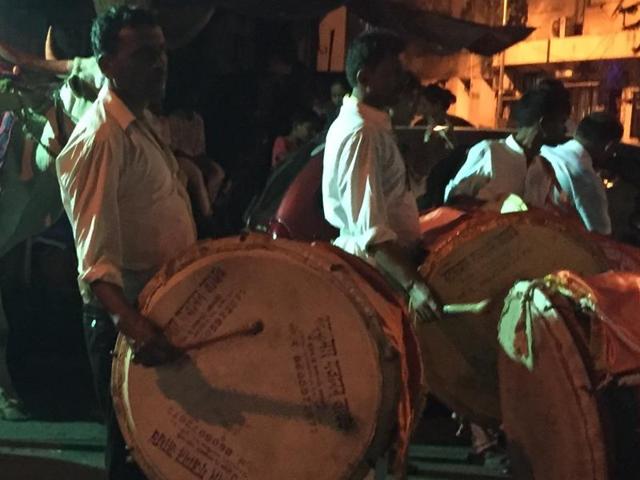 Even before the Navratri festival started, complaints of noise pollution from the suburban parts of the city have already surfaced, especially from Silence Zones.
Two different complaints filed from Juhu and Andheri (West) pertaining music being blared from loudspeakers allegedly went unanswered by the local police. Anti-noise activists from NGO Awaaz Foundation pointed out the violation in a letter to the Mumbai police commissioner on Friday.
A comprehensive Bombay high court order, issued in August, not only bans using loudspeakers in Silence Zones but even the use of drums, blowing horns, trumpets and playing of any music using sound amplifiers. "We will be supporting the citizens in their complaints to the police and ensure that everybody, who wants to complain, knows the process," said Sumaira Abdulali, convener, Awaaz Foundation.
In the first instance, those residing near Ruthumbara Education Complex, Juhu, a Silence Zone, filed over 15 complaints with the Mumbai police regarding the use of loudspeakers. "The complaints have fallen on deaf ears," said Jayant Sanghvi, committee member, JVPD Association. "The police have allowed Navratri mandals to use loudspeakers even after a Bombay high court order prohibited it. We demand that the police remove the loudspeakers from the JVPD ground."
Sanghvi added that residents have equipped themselves with decibel metres and will be recording noise levels throughout the 10-day festival and submit the readings to the police.
Officials from Juhu police station said that permissions were given to the Navratri celebrations after mandals cited an earlier Supreme Court (SC) verdict. "First, we denied permission to the mandals citing the recent Bombay HC order. However, after they presented an earlier SC order from 2012, which allows the use of loudspeakers in Silence Zones after school hours, we had no option," said Sunil Ghosalkar, senior inspector from Juhu police station. "However, if there is any violation, cases will be filed against the offenders."
The second complaint was filed by a resident from Saiwadi in (East), another Silence Zone.
"I was forced to approach the police after noise levels from the touched 100dB. The police need to take appropriate action in this, as the high court order bans use of such instruments in Silence Zones," reads the complaint.
Officials from Andheri police station said the Navratri mandals in Saiwadi have been celebrating the festival for the last 35 years without any complaints from residents. "We have not received any complaint yet. There has never been any noise related problems in the area. However, we will take action if any violation is observed," said Pandit Thorat, senior inspector, Andheri police station.
Noise rules
According to Noise Pollution (Regulation and Control) Rules, 2000, Residential and Silence Zones — areas around schools, hospitals and religious shrines — should have a maximum noise level of 55dB and 50dB in the day and 45dB and 40dB at night.
Loudspeakers banned in Silence Zones: Bombay HC
"Apart from prohibition on grant of licene to use loudspeakers or public address systems in silence zones, there is a complete ban on beating a drum or tom tom or on blowing a horn, either musical or pressure, or trumpet or beats or sounds any instrument playing of any music, using any sound amplifiers, holding of mimetic musical or other performances of a nature," reads the order passed by division bench of Justice Abhay Oka and Justice Amjad Sayed.
Personalise your news feed. Follow trending topics