Rats make your car a potential death trap, more prone to fires, says study
Updated on Jul 18, 2017 02:06 PM IST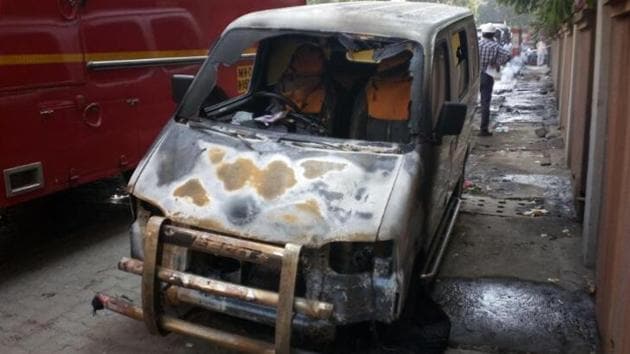 A majority of vehicles catch fire in Mumbai owing to sparks from wires frayed by rodents, according to a study.
The Mumbai fire brigade studied 860 vehicle fires in the past three years that led to nine deaths and left more than 14 people injured.
While cars constituted a bulk of vehicles that caught fire, the rest included buses, tempos, autorickshaws and even road rollers.
"A fire is a result of human, mechanical and chemical factors. In most cases, a short-circuit caused by worn-out wiring emerged as a factor responsible for these fires," said city fire brigade chief Prabhat Rahandgale, who conducted the survey. "In a majority of cases, the wirings had ruptured because of rats."
While in the 2014-15 financial year, the number of vehicle fires was 239, it went up to 262 in 2015-16. Last year, 287 vehicles caught fire between April 2016 and March 2017. From April 2017 till the first week of July this year, 72 cases of vehicle fire have been reported.
Read more: Bus catches fire in Mumbai-Pune expressway tunnel
With 410 cases, petrol vehicles accounted for a maximum of the 860 cases, followed by 216 cases involving diesel run vehicles. Vehicles running on Compressed Natural Gas (CNG) recorded the least number of cases (175).
Automobile expert Hormazd Sorabjee said vehicle fires in Mumbai have more to do with the rodent menace than other mechanical or human factors. "Although rats are a problem for vehicles across the world, it is more so in Mumbai because of their overwhelming presence," he said.
To get rid of the problem, Sorabjee urged owners to keep rat repellants in vehicles. "One should keep the car in a secure place and use it regularly," he said.
Meanwhile, the fire brigade chief sought to issue an advisory for vehicle owners to avoid fires. "Firstly, people should use rat repellents both inside and outside the car. Fire extinguishers are a must in every vehicle. Finally, regular maintenance of vehicle helps find damage to the electrical circuits, if any," said Rahandgale.