Six things to know about BJP MLA, whose wife slammed Lamborghini into auto
Six things about BJP MLA from Mira-Bhayander Narendra Mehta, whose wife rammed a newly-gifted Lamborghini into an auto rickshaw on the first ride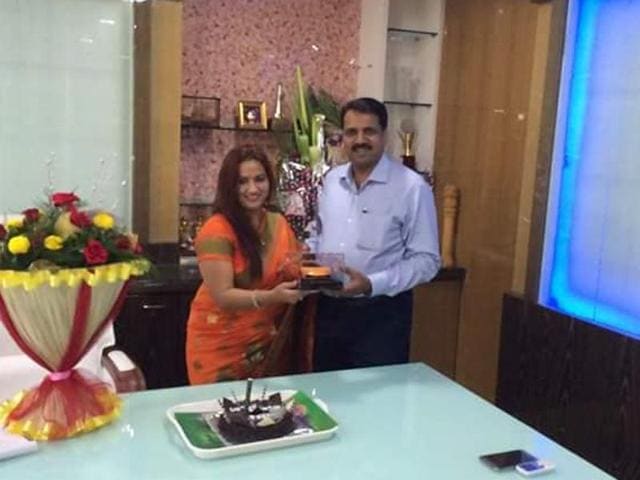 Updated on Aug 31, 2016 12:59 PM IST
1. Narendra Mehta, the BJP MLA from Mira Bhayander, is a maverick businessman turned politician, who has his hands in construction, health care and education projects on the outskirts of Mumbai.
2. He was elected to the state assembly for the first time in 2014. But, joined politics in 1997 and has served as the mayor in the Mira Bhayander Corporation. He was a district president of BJP until 2014.
3. Mehta is the founder of the Seven Eleven Group of companies that has a 100-bed hospital, CBSE school besides mega affordable township project Apna Ghar to its credit. At the core the group gets its strength from real estate.
4. Mehta is a Class 8 drop out and has declared assets worth Rs 18 crore in his election affidavit.
5. He is not new to controversy. Recently, the civic body issued a show cause notice on his name for making illegal alterations in his school. Earlier, the legislator had also faced allegations of illegal hacking of mangroves for his construction projects but has denied the same.
6. In December, 2002 Mehta was arrested by the Anti-Corruption Bureau,Thane for accepting a Rs 20,000 bribe from a local resident.The case is pending before the ACB court in Thane.
Close Story