Trauma care centre on Mumbai-Pune expressway to be operational by October
Aug 16, 2017 09:08 AM IST
The Maharashtra State Road Development Corporation will float bids to run centre lying unused for two years
A trauma care centre, already built, but lying unused on the Mumbai-Pune expressway for the past two years is likely to be operational from October.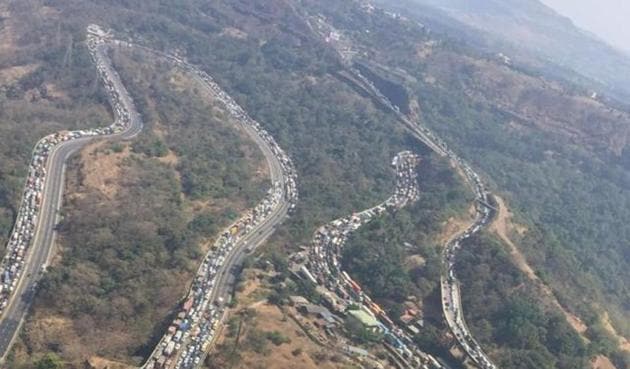 According to officials, the Maharashtra State Road Development Corporation (MSRDC) will now float bids to appoint a medical institution to operate the 3,500-sq feet trauma care centre at Ozarde on the expressway.
The medical institution, which will be appointed, will provide staff such as resident doctors, paramedics to treat accident victims. Once they stabilise the victims, they will have to shift them to their full-fledged hospital for further treatment.
The 94-km expressway, touted to rival the best in the world, is fast emerging as a death trap considering the number of accidents and deaths on it. Between 2010 and 2016, there were a total of 4,634 accidents, in which 1,323 people lost their lives. With such a high rate of accidents, a trauma care centre is essential to provide medical assistance in the 'golden hour' to save lives of accidents victims. The centre has operation rooms, recovery rooms, two helipads and other facilities.
"The state health department had given its recommendations, but other medical institutions had objected to the process. In our board meeting last week we decided to opt for competitive bidding to appoint an operator," said Kiran Kurundkar, joint managing director, MSRDC. Senior MSRDC officials said the bids will be floated by August-end, and an operator will be able to start its service by October.
In March this year, the state health department had evaluated three proposals and recommended Pune-based Sancheti hospital to run the centre. The other two medical institutions which had offered to supply staff were the Mahatma Gandhi Medical College, Kamothe and Shree Shankar Charitable Trust, Pune.
Meanwhile, Mumbai's Shree Siddhivinayak Ganapati Temple Trust has agreed to fund the equipment required for the centre and has made a provision of Rs1.25 crore in its budget. The funds would be released as soon as the government appoints an agency to run the centre.
Read
Despite 2.5K accidents in 6 years, Mumbai-Pune expressway's trauma care centre lies unused