Despite 2.5K accidents in 6 years, Mumbai-Pune expressway's trauma care centre lies unused
Updated on May 08, 2017 08:17 AM IST
The 3,500 sqft facility, which is equipped with operation rooms, recovery rooms, two helipads and other facilities, awaits MSRDC nod as it is yet to decide on an operator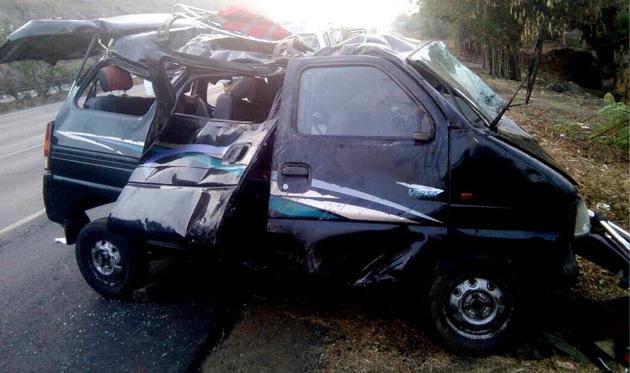 Announced as one of the measures to curtail lives lost to accidents, the Maharashtra State Road Development Corporation (MSRDC) is yet to appoint a medical institute to run its trauma care centre on the Mumbai-Pune Expressway.
It's been more than two years since the 3,500 sqft trauma centre at Ozarde, near Talegaon, was completed.
Considering the number of accidents and the resultant deaths on it, the 94-km expressway is fast-emerging as a death trap.
Between 2010 and 2016, 2,579 accidents took place on the expressway, in which 887 people lost their lives.
With such high number of accidents, a trauma care centre is a must to provide medical assistance to the victims during the 'golden hour'.
The trauma care centre has operation rooms, recovery rooms, two helipads and other facilities.
In March, the state health department evaluated proposals from three trusts, which run hospitals in Navi Mumbai and Pune, and submitted its report to the MSRDC.
"We did the evaluation and submitted our report to them. Now the MSRDC board has to finalise which medical institution it wants to appoint to operate the trauma care centre on the expressway," said Dr HH Chavan, deputy director of health services, Pune.
However, the MSRDC has raised concerns over the recommendation of Pune-based Sancheti hospital by the health department to manage the centre.
"Though we have received the recommendation from the state health department, our board is yet to take the final decision. The department has recommended Sacheti hospital to run the centre, but our chairperson has raised some doubts over it," RL Mopalwar, vice-chairperson and managing director, MSRDC, told HT.
The other two medical institutions which had applied to supply staff were Mahatma Gandhi Medical College, Kamothe and Shree Shankar Charitable Trust, Pune.
A senior official said that minister and MSRDC chairperson Eknath Shinde has expressed concerns over the distance between the trauma centre and the hospital.
"The trauma care centre is only to stabilise accident victims, following which they will be shifted to a hospital. The distance between the centre and Sancheti hospital is about 32km. So it will be better if we get a medical institute which is closer to the centre," the official added.
.
Close Story
Personalise your news feed. Follow trending topics