Two Romanian nationals arrested in south Mumbai's Rs9.11-lakh ATM fraud
Rs 9.11lakh was fraudulently withdrawn from the accounts of the victims, all of who have salary accounts with Axis Bank.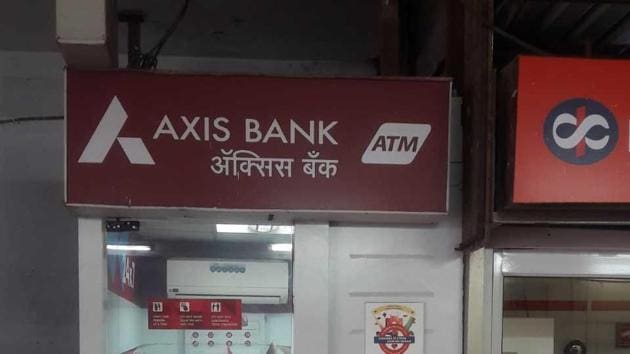 Updated on Feb 19, 2018 09:56 AM IST
Hindustan Times | By Vijay Kumar Yadav
, Mumbai
Two Romanian nationals were arrested on Saturday, in connection with the Axis Bank card cloning fraud at Charni Road, in which nearly 50 people were duped of Rs9.11 lakh.
Hindustan Times was the first to report on February 13 that ATM card data of 50 people was stolen, cloned and their money was withdrawn in Delhi, Noida and Faridabad. One of the accused was caught recently while he was tampering with an ATM machine in Dahisar. The accused have been identified as Valentin Ionut Nedelcu, 34, an architect, and Bolovan Ion Darias, 32. Deputy Commissioner of police, zone 1, Manojkumar Sharma said, "We have arrested the two Romanian nationals after initial probe indicated their role in the fraud."
On February 6, Narendra Bidra, a 53-year-old Versova resident and an employee of the Government Printing Press, was shocked to receive an SMS alert from his bank at 11.08pm informing that Rs14,500 was withdrawn from his account. "Bidra tried to block his card by calling Axis Bank customer care, but no one picked up his call. He went to the nearest branch the next day and got it blocked," said an officer.
After Bidra learnt that many other employees from his office had lost money to the fraud, he registered an FIR with the MRA Marg police station on February 7, stating that debit card/credit card details of his and 40 other employees of Government Printing Press - Charni Road were stolen by fraudsters and money was withdrawn from their bank accounts between February 5 to February 7, 2018.
The FIR stated that Rs 9.11lakh was fraudulently withdrawn from the accounts of the victims, all of who have salary accounts with Axis Bank. Amounts ranging from Rs10,000 to Rs80,000 were withdrawn.
Eight to nine other victims also reported their loss to the Marine Drive police station. The total number of victims may increase, said the police.
"Since, most of the Government Printing Press employees usually withdraw money from the nearby the Axis Bank ATM kiosk at the Charni Road station (West), investigators suspect that the fraudsters tampered this unguarded machine," said an officer.
While looking into similar card cloning cases in city, the MRA Marg police found some similarities with the Dahisar case. In Dahisar, the police had arrested Nedelc after finding that he had installed a skimming device at an ATM in Ambavadi. The bank had found Nedelcu installing a skimming device in the ATM, in their CCTV footage and had alerted the police. He was arrested when he came back to collect the skimming device.
The other accused, Darias was caught when he was flying to Paris from Mumbai via Dubai, by the immigration authorities at the Dubai airport. Two other members of the gang are still wanted.
"The Romanian suspects were found being in the Charni Road area during the period of the fraud. This bolstered the cops' suspicion," an officer said.
The police have booked the two under sections 419 and 420 of the Indian Penal Code and 66 C and 66 D of the Information Technology Act. A local court remanded them to police custody.A spokesperson for Axis Bank earlier said, "A small number of our customers' accounts have been impacted. We have reversed the impact in all their accounts. We are investigating the incident and are working closely with law enforcement officials. We wish to assure our customers that Axis Bank is committed to protecting their interests."
Close Story