What caused fire at Mumbai's BeauMonde high-rise? Officials to file report in next two days
Hindustan Times |
, Mumbai
Eeshanpriya MS
Jun 28, 2018 12:33 AM IST
This report will examine the cause of the fire and look into irregularities, if any, at BeauMonde
Two weeks after a fire gutted the top three floors of 33-storey BeauMonde Towers at Worli, chief fire officer P Rahangdale on Wednesday asked his department to submit a report in the next two days.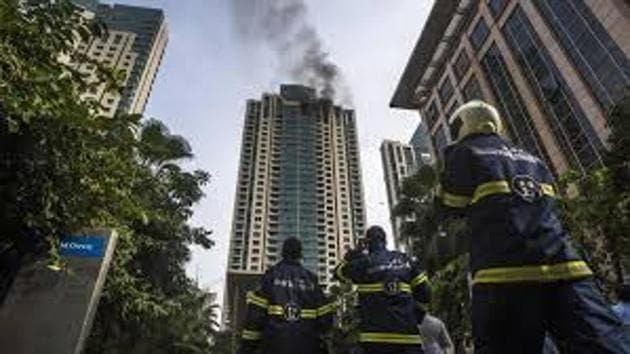 This report will examine the cause of the fire and look into irregularities, if any, at BeauMonde.
Rahangdale said, "In a meeting with my department on Wednesday, I reviewed the progress of the investigation. It is nearing completion. I have asked officials to submit a report to me in the next two days."
On June 13, a major fire broke out on the 33nd floor of B wing of the high-rise. The fire brigade took almost five hours to bring the fire under control. While no casualties were reported, firefighting proved challenging due because of the height of the building.
The building's fire-fighting system was used to douse the fire as the tallest hydraulic ladder could not reach the affected floors.
The fire brigade had also reported that the building's design at the base impeded the operations.
"Only the report will reveal if there are any irregularities on the building premises. There are no primary observations," said Rahangdale.