With 360° view technology, Mumbai civic body finds 1 lakh illegal alterations
It has surveyed more than three lakh properties in the city using a technology that provides a 360°view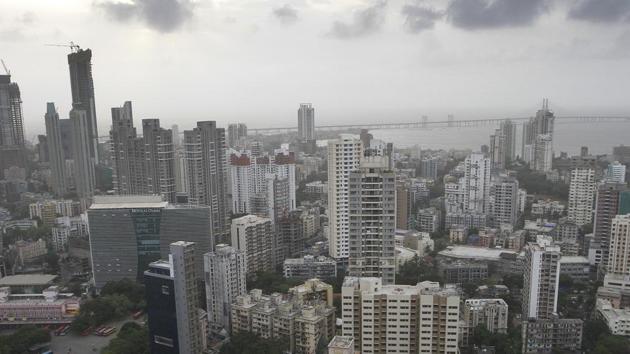 Published on Apr 15, 2018 12:16 AM IST
To tighten the noose around people flouting construction norms, the Brihanmumbai Municipal Corporation (BMC) has switched to technology to check illegal alterations.
It has surveyed more than three lakh properties in the city using a technology that provides a 360°view, and found illegal alterations at one lakh structures. The unauthorised variations include extension of balconies and covering of mandatory open area, according to the information given by civic officials.
For the survey, the BMC used Light Detection And Ranging (LiDAR) technology to video-record each property with 360°view.
The development comes after the BMC's alleged failure to keep a tab on illegal construction.
The LiDAR project was announced in 2017 at a cost of Rs12 crore. The survey has excluded slums. The technology, coupled with video-recordings, measures the length, breadth and height of properties and roads on which they stand.
The BMC will now streamline the data and sync it with the 15-digit unique identification number that has been given to each building.
The survey will also help the BMC in weeding out buildings that exist only on paper, and remove any discrepancies related to property papers. It will also allow the BMC to keep records of any future changes to the building.
Currently, the BMC is heavily dependent on citizen complaints to check illegal alterations. In 2016, it had launched an encroachment removal website — www.removalofencroachment.com where citizens could raise complaints against illegal alterations. However, the response has been lukewarm.
"The team is now collating the data. Once we have the proof and data in place, notices will be immediately sent to all owners who illegally altered their properties," said Sanjay Mukherjee, additional municipal commissioner.
In addition to notices, the BMC will also fine violators. According to the penalty provision approved in 2015, flat owners will have to pay twice the property tax on the illegal extension. For example, if a flat owner has illegally extended a potion by 300 square feet, the penalty will be equivalent to the property tax on 600 square feet.
Close Story