14,708 villages in Maharashtra are drought-hit, declares govt
Updated on Oct 17, 2015 12:46 AM IST
The Maharashtra government on Friday declared drought in 14,708 villages across 20 districts — most of them in Marathwada — entitling them to various relief measures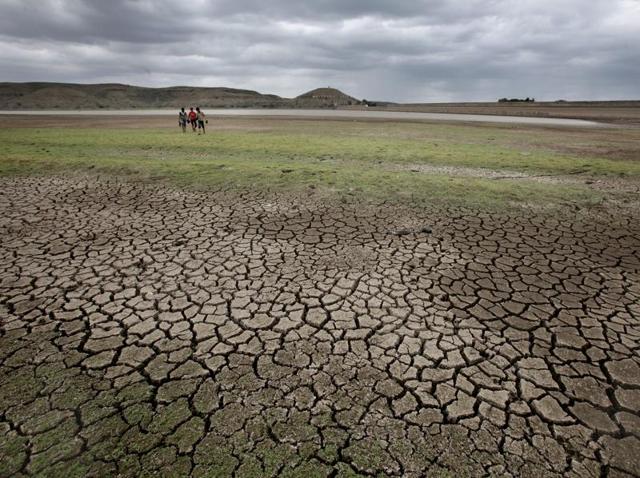 The state government on Friday declared drought in 14,708 villages across 20 districts — most of them in Marathwada — entitling them to various relief measures.
The decision was taken by a cabinet sub-committee, after district collectors completed their reports assessing scarcity and crop-loss on October 15. The drought situation was declared in those villages where crop loss of more than 50% was recorded during the 'paisewari' assessment by district collectors.
These villages will now be exempted from taxes, get government levies such as a waiver of 33.5% on electricity bills of agriculture pumps, waiver from school and college fees for students and exemption from revenue taxes on farm land. Electricity connections that were cut off owing to non-payment of bills have been restored. New Central government norms state farmers from drought-hit villages with crop loss of more than 33% are entitled to compensation.
This year, a poor monsoon has led to severe scarcity of water and other resources.
More than 50% – or 189 talukas – received less that 75% rainfall of its annual average. The poor monsoon also hit kharif crops in these talukas.
Most of the villages (8,522) declared as drought-hit are from the eight districts of Central Maharashtra. Nashik in North Maharashtra recorded the highest number of villages (1,577) marked as drought-hit from a single district.
The poor rainfall reduced water stock in the state's dams to 55%, compared to 76% last year. In Marathwada's dams, the water stock is just 15%.
Apart from the waivers, the state has asked district administrations to increase the number of tankers supplying drinking water. As the sowing season for rabi crops has begun, the state is putting in place measures to makes sure the losses are made up this season.
"Preliminary reviews show the amount of rabi crops such as wheat, sunflower, maize and jowar sown are much more than the last year. The percentage is expected to go up by 65%. We have started distributing chana seeds and fertilisers to encourage growing rabi crops," said revenue minister Eknath Khadse, who headed the cabinet sub-committee.
The government will submit a fresh drought relief memorandum to the Centre. "We have advanced the assessment dates from November 15 and December 15 to October 15. This has helped, as we can now aid villages in distress faster. The final assessment is in a week and a revised memorandum will be submitted to the Centre," said Khadse, adding, "We have Rs920 crore at our disposal, including funds of Rs530 crore from the Centre for drought mitigation."
The state's decision to declare drought comes days after criticism from opposition leaders, including Nationalist Congress Party's Sharad Pawar, but Khadse said the allegations were baseless.
"Although Pawar claimed we have not paid fees of students, education in government schools is free. All other institutions have been directed asked not to charge fees from students in drought-hit villages. We have increased the annual income bracket to Rs2.5 lakh from Rs1 lakh for education freeships," Khadse said.
District administrations have been asked to open centres to get cotton with the minimum support price.
Personalise your news feed. Follow trending topics