BJP-Shiv Sena rift: All eyes on Uddhav's Dussehra rally today
Updated on Oct 22, 2015 11:11 AM IST
At the party's 49th rally, Sena workers expect to get clarity on the fate of the alliance with its blow-hot-blow-cold partner Bharatiya Janata Party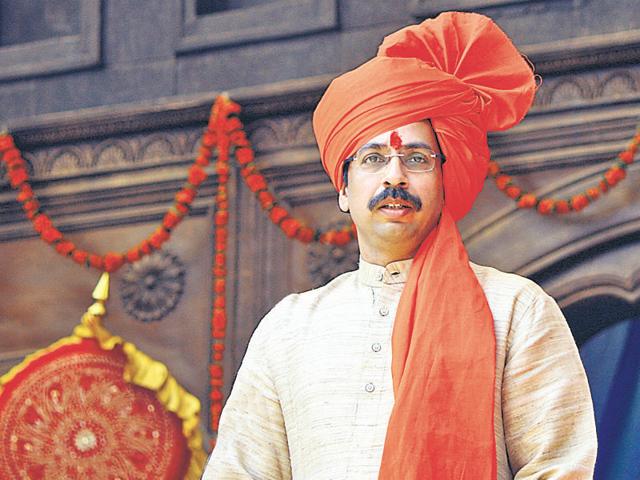 Hindustan Times |
, Mumbai
Kunal Purohit
After three weeks of unending controversy, Shiv Sena chief Uddhav Thackeray is all set to hold the party's annual Dussehra rally at Shivaji Park on Thursday evening.
At the party's 49th rally, Sena workers expect to get clarity on the fate of the alliance with its blow-hot-blow-cold partner Bharatiya Janata Party (BJP).
The widening of the rift with each passing incident, along with the Sena's discomfort in playing the junior partner, has led to unsavoury scenes between the two partners. On Thursday, the workers expect Uddhav to spell out what the party's way is, to help them battle the BJP well.
The rally comes at an interesting time for Uddhav, who is locked in a battle for selfrespect and asserting the Sena's identity as an alliance partner, even as the BJP tries to cut it to size.
Adding to the intrigue is the Sena's return to the hardline with its stance against Pakistan.
Starting with Pakistan ghazal singer Ghulam Ali, the Sena has held violent agitations, protesting ties with Pakistan thrice in the past two weeks. While the core constituency and the cadre have applauded these agitations, it has brought the party flak both from civil society as well as the BJP. Many have even alleged the Sena has been sabotaging the efforts of the BJP-led government.
Workers and leaders are also keen on knowing Uddhav's plan for the Sena in the next one year, which is crucial especially because of the BMC and Thane civic polls in 2017.
"The common thing about both Balasaheb and Uddhavji is that no one knows what is on their mind. While the whole cadre may think they will speak about what is possibly the hottest issue in the current context, they have shown the ability to surprise the crowd," said a close Uddhav aide and a senior Sena leader.
What is, however, known is that the Sena has planned a surprise treat for the workers gathered in a montage clip they have made, stitching together various speeches by Thackeray. "Balasaheb is the reason why workers gather at the rally every year. We have planned the montage as the evening would be incomplete without him," said the leader.
Also read: Shiv Sena leaders put up banners taunting PM Modi, BJP