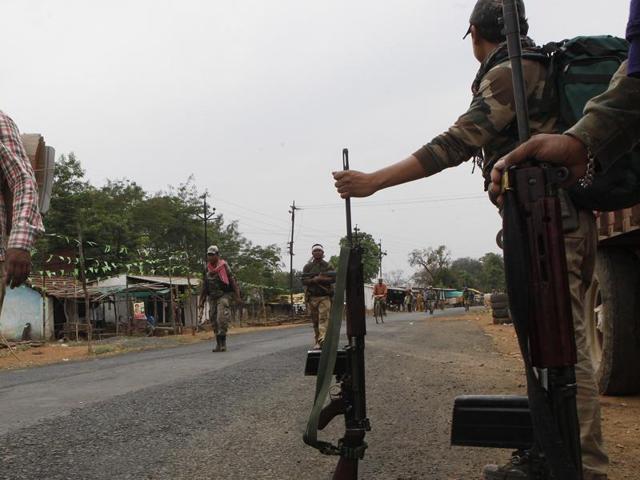 Proactive policing helps curb Maoist menace in Gadchiroli district
Gadchiroli remains the most affected, with encounters between the police and the CPI (Maoist) cadre becoming a regular feature in the district
PUBLISHED ON APR 13, 2016 12:57 AM IST
Proactive policing has helped bring down activity of CPI (Maoists) in the Gadchiroli district of Maharashtra over the past few years. While Maoist-affected regions are limited to Gadchiroli, Chandrapur and Gondia districts, urban centres like Mumbai, Thane, Nagpur and Pune also have significant number of Maoist sympathisers, according to sources in the state police. Gadchiroli remains the most affected, with encounters between the police and the CPI (Maoist) cadre becoming a regular feature in the district.
For instance, in 2013, the police arrested 50 Maoists and killed 27. While the surrender and rehabilitation policy for Maoists was formed in 2005, it was amended after 2013, after which a significant number of Maoists surrendered. In 2014, 13 were killed, 13 were arrested and 37 surrendered, while in 2015, five were killed, 26 arrested and 56 surrendered. In 2016 – up to March – four were killed, seven arrested and 21 surrendered.
Sources in the police said aggressive policing has helped contain the problem and an effective government policy of surrender has also helped. Also, in August 2014, the reward to those who tip off the police was increased by a significant amount — the arrest or killing of the Maoist group general secretary comes with an award of Rs1 crore. The government recently amended the scheme and the rewards will now be given to those captured or killed from 2013, a source said, adding this was done as some big operations were undertaken that year.
The government did not leave out its forces that spend a lot of time combating Maoists. To overcome the reluctance of officers to serve in the region, the state government has introduced incentives, including accelerated promotions, to serve in the region. An accelerated promotion is be given to those who have killed or arrested Maoists, defused landmines or have got information that has led to an arms seizure. After being promoted, the police officer will be eligible for higher pay as per the new rank, sources said. Superintendent of police (Gadchiroli) Sandip Patil said 114 Maoists have surrendered since 2014 and they have arrested 46 others.
Close