Students spread a green message
Kharghar school kicks-off week-long environmental awareness programme; students write essays, plant saplings along with teachers.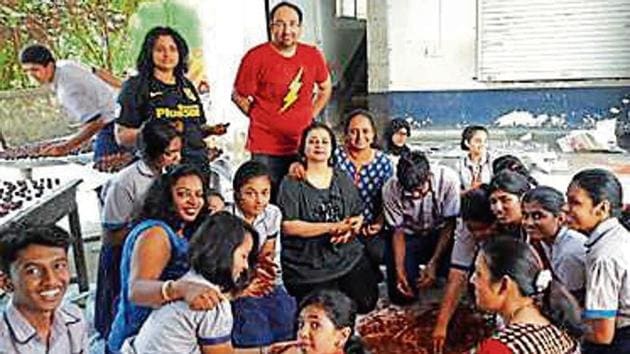 Updated on Aug 08, 2019 11:49 AM IST
Greenfingers Global School, Kharghar, recently kickstarted its week-long programme to raise awareness about the importance of protecting the environment. The school organised various activities for students of different classes.
An essay-writing competition, based on the topic of the threats of biodiversity in the world today, was organised for students of Class 9 and 10. Students of Class 11 and Class 12 gave a presentation on the importance of the environment and ways to preserve it. All the morning assemblies were based on the theme of environment wherein students recited poems, presented a skit and gave speeches related to the environment.
Students of Class 11 and Class 12, under their mandate of environment week and community service, also carried out a plantation drive along with a non-governmental organisation.
Students first made seed-balls in the school by mixing mud with seeds of different plants and then collected them at one place. These seed-balls were then planted along the hills of a driving range in Kharghar. Teachers, along with the students, actively participated in planting these seed-balls. Principal Anju Vedi and members of the NGO appreciated this combined effort of the teachers and students.
This activity heralded the beginning of the week-long environment awareness programme in the school. The school has also organised various activities to create awareness among students and parents about deforestation and the need to plant more trees.
Students of the primary section took part in a fashion show that was based on the different aspects of the environment. Children had dressed up in different costumes that were made using eco-friendly materials like newspapers, paper bags and jute, among others. Children were also educated about various ways to conserve the environment through this event. Children participated in the event with great zeal and enthusiasm.
Close Story