Youngsters falling prey to fake Facebook profiles on the rise
Hindustan Times |
, Mumbai
Jayprakash S Naidu
Jun 29, 2016 04:49 PM IST
While some Facebook profiles are created by sex offenders there are others who are known to the victims and want to seek revenge
The number of fake Facebook profile cases registered with the cyber police has increased from four in 2014 to 37 in 2015. Another 19 cases have been registered in 2016.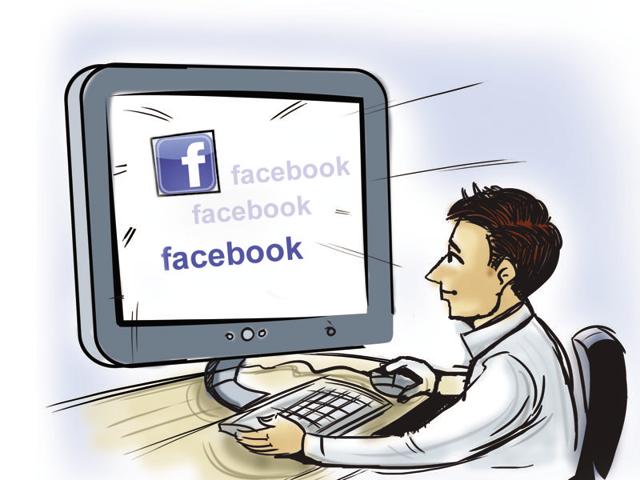 The cyber police are catching up with the accused with 15 cases being detected in 2015, while two cases were detected in 2014. This year, three cases of fake Facebook profiles have been detected.
There are a few reasons why detection of these cases takes time.
An official said, "The process of getting information on the IP address of the offender is a time-consuming process. Second, there have been instances when the offender has been from another district or another state making us difficult to nab them."
Read more: Cyber crime: It can get knotty at times
Cheating for money is the most common modus even on Facebook.
Last month, a 31-year-old woman, an MBBS, was cheated of Rs 13 lakh by a 33-year-old. They met in December 2015 on Facebook and he claimed to be an MBA and financially well-off. After chatting with her for months he proposed marriage. The two then met eight to 10 times after which the accused cooked up a story that he is conducting an event and was short of money. After the woman gave him the money, he was untraceable and the woman then approached the police in May.
In April this year, a 42-year-old woman, a secretary of a high court judge, was duped by two Nigerians of Rs 2.2 lakh. They created fake-but-lucrative FB profiles of businessmen from UK.
He said he would be coming to Mumbai on a business trip. The day he was about to land, the victim received a phone call from another woman (an accomplice of the fraudster), who said she was calling from the Mumbai Custom and they have detained her foreigner friend for possessing currency which he did not declare. The woman then ended up paying a huge money to get him released. She then realised she had paid to unknown people and not custom officials.
While some Facebook profiles are created by sex offenders there are others who are known to the victims and want to seek revenge.
There are instances where strangers have created fake Facebook profiles with an intention to cheat gullible women of lakhs of rupees.
For instance, in March a 32-year-old dance instructor was arrested for allegedly creating two fake FB profiles and using them to sexually harass, stalk and defame his former woman colleague.
According to the police, the accused used one of the profiles to give false information about the woman to her fiancé. He sent messages to the fiancé, saying the complainant was having an affair with him. He used the other profile to send pornographic material to the woman. The police said the accused took the step, as he was angry that the woman and some others made fun of him because he did not have a girlfriend.
Inspector Ravi Sardesai of the cyber police station said, "We have repeated cases of women getting conned on Facebook where the accused speak at large with them for months and then gradually wins their trust. He then cooks up a story and requests them to send money. The victims get emotionally attached after hearing their concocted stories and give the money. Youngsters and middle-aged women fall prey to such traps."