Cyber crime: It can get knotty at times
The police are running a campaign "Har ek friend zaroori nahi hota hai", as there have been cases where strangers send friend request to access your personal information only to misuse it later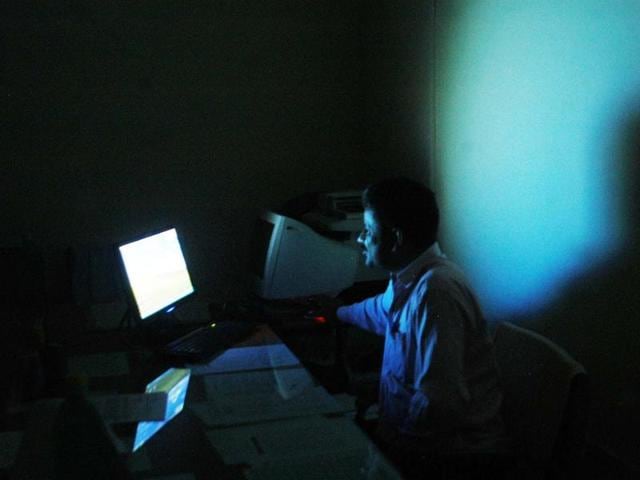 Published on Jun 29, 2016 03:55 PM IST
Hindustan Times |
, Mumbai
Jayprakash S Naidu
Cases of matrimonial cheating using websites are on the rise and about 15 cases have been registered with the cyber police station since 2014.
Most cases were reported to have occurred on reputable matrimonial websites wherein the accused, mostly men, lure women by promising marriage and then cheat them of jewellery and cash. The cyber police have managed to detect six of the 15 cases so far.
Experts say men and women fall prey to cyber gangs who exploit them emotionally.
In 2016, a 28-year-old woman from Lokhandwala, who worked as an executive at a BKC-based integrated financial services company was duped by an HSC drop-out of Rs 80,000.
The accused subscribed to a paid membership and posed as a pilot with a German Airline. He cooked up a tragic story that his bank account has been blocked and that he needs to send money to his sister, who stays abroad, immediately. He played the same card to extort money from other women, too, on the matrimonial sites.
Read more: Soon all crimes will be cyber crimes
Inspector Ravi Sardesai of cyber police station said, "Do not spend money on anyone you meet on Facebook or matrimonial sites. The police are running a campaign "Har ek friend zaroori nahi hota hai", as there have been cases where strangers send friend request to access your personal information only to misuse it later.
Another common modus is to pose as a foreign national on matrimonial sites.
In 2015, two Nigerian men duped over Rs 2 crore from at least 12 women on matrimonial sites after promising to marry them.
One of the victims is a 48-year-old senior vice-president of a multiplex, who was duped of Rs 1.01 crore. The accused created a fake profile on a popular matrimonial site, posing as a British national of Indian origin. The profile was impressive.
At times they also pose as highly educated individuals.
In 2014, a 27-year-old man from Nagpur, also an HSC drop-out, posed as an IT engineer and cheated a woman of Rs 1.57 lakh by saying that he was a guarantor for a friend's bank loan but the bank froze his account. His matrimonial account showed he sent "interest requests" to 1,207 women.
Suggesting remedies, Ritesh Bhatia, a cyber expert, said, "The matrimonial websites collect money for paid membership but do not conduct a physical verification of their clients. A basic know your customer (KYC) check needs to be done. They claim the profiles are verified but there is no verification done. It is more like a money-making racket. They cross-check but over the phone. They should do a house-check."
Close Story