10 super bad songs of 2015 that somehow managed to be massive hits
There has been no dearth of terrible, horrible, no good, very bad songs this year.
music
Updated: Dec 31, 2015 19:32 IST
Hello from the other side~! New year is right around the corner and so are some really good songs and movies. To be fair, 2015 too was a great year for music- we had queen Adele give us a hella beautiful album and so did Taylor Swift and Justin Bieber, the latter whose music style has changed for the better we feel.
This was also the year that we realised there exists a band called 'Major Lazer'. Closer home, Arijit Singh still rocked the charts pretty much.
But for every 'Hello' there was a 'B**ch I'm Madonna', and every 'Moh Moh Ke Dhaage' had a 'Manma Emotion'. There has been no dearth of terrible, horrible, no good, very bad songs this year.
So here is a list of the worst of the worst playlist that rang in everyone's ears this year:
1. Whip/ Nae Nae - Silentio
Have you tried Whip, Nae Nae, Stanky Leg, Bop, Duff, Yule, Superman? (Youtube)
This song never gets old for Facebook vloggers. Be it Piques or Lele Pons, these people just would not quit making vines after vines. 'Watch Me' released early in the year and has been beating on our eardrums repeatedly since. People made videos of themselves trying to copy Silentio's dance steps, sometimes acing them, sometimes failing miserably (mostly the latter).
There's not much to the song other than a never-heard-before singer shouting his name in the beginning and asking us to do random things just coz. One is made to Whip, Nae Nae, Stanky Leg, Bop, Duff, Yule, Superman and more. We won't lie, we tried our hands at it too, and if you watch the video, you'll know why the entire world is mad about this catchy nonsense.
2. DJ Wale Babu - Badshah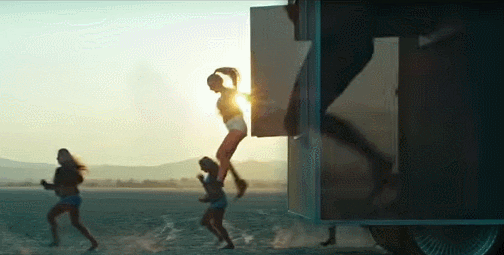 The girls have been set free! Run for your life!
This song was the most played, most requested song on every desi DJ's list but it is still a run-of-the-mill Badshah gibberish which somehow always works.
We hope you do know about the 'Sherawali Maata' version because it is THE bomb. Don't try the Chipmuks versions because that is plain irritating.
So the song starts with Badshah smuggling a truckload of girls to the middle of a desert. It sort of looks like it does when people from rural and remote parts of the country hop on to trucks and tractors every year to watch the Republic Day parade at India Gate.
A woman's voice is stuck on the recorder 'DJ wale babu mera gana baja do', but Badshah doesn't give the woman any screen time because there is a hot girl in skimpy clothes swinging in front of the camera. Who needs to see the actual singer, eh?
3. Daddy Mummy- Bhaag Johnny
How do you feel about your stint in Bhaag Johnny, Miss India? (Youtube)
Lyrics go:
Daddy, mummy hain nahi ghar pe,
Pichle kamre mein ghus ke,
Kuch toh karenge chupke,
Mil zara
Dad: Arre beti, we forgot the car keys... OhhhhhhhhhhMaaaaiGawwwwwd Sumannnnnn! #DadMomScarredForLife
What's worse is that this video features our Miss Universe representative Urvashi Rautela. If crowning the wrong girl wasn't embarrassing enough, imagine showing this video at the event.
4. Hotline Bling-Drake
These gifs should speak for themselves: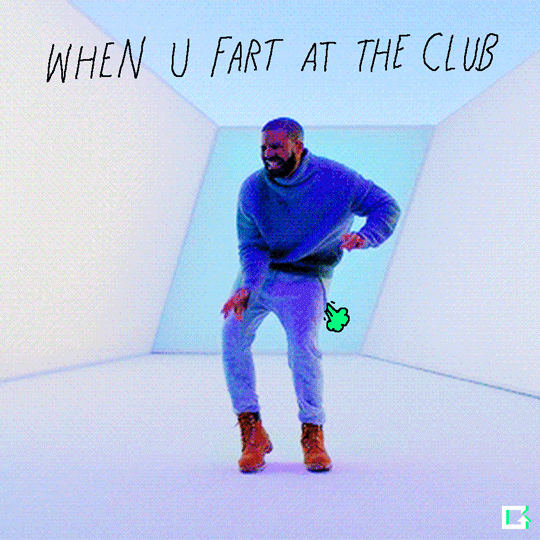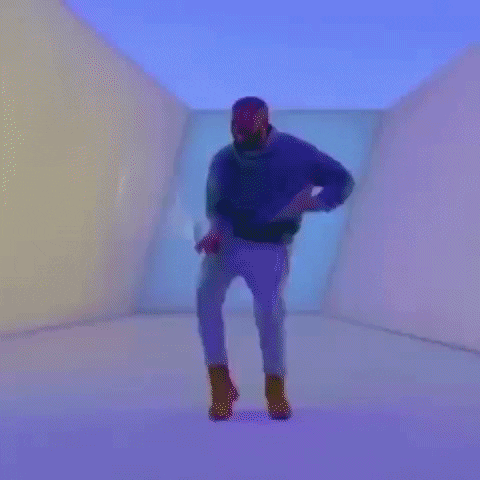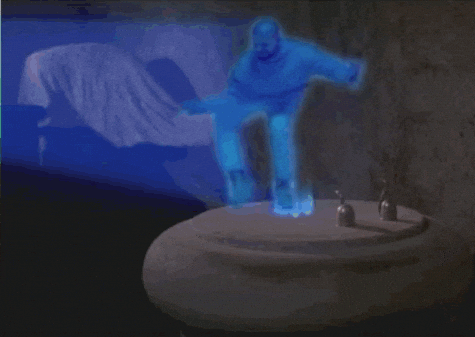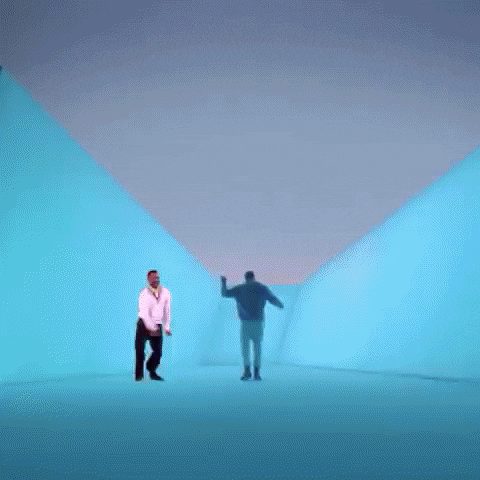 5. Prem Ratan Dhan Payo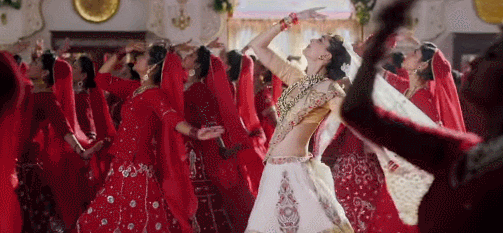 It was the sanskariest song ever and made us cringe every time it played on the radio (which was ALL THE TIME). Then Sonam Kapoor decided to ruin our lives by holding a PRDP Dubsmash competition on Instagram and it looked like the entire 1.2 billion strong population of the country was suddenly making irritating videos of themselves dancing to the song and Sonam was diligently reposting them all. We followed you for fashion inspiration Sonam! Not for this pile of dung.
Read: I watched the entire Star Wars for the first time and here is what I thought
6. Jaguar-Muzical Doctorz Sukhe featuring Bohemia
Kudi kendi baby pailan Jaguar lelo,
Phir jinna marzi piyaar lelo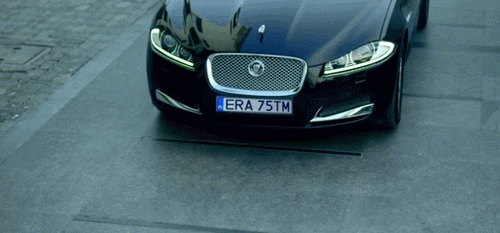 Now we are all for freedom of artistic expression, but this is where we draw the line. Even the video literally shows a woman getting pissed at her boyfriend because he doesn't have a Jaguar. Who does that?! Well a great majority of Punjabi songs these days are getting made on similar tropes. Girl wants expensive things. Boy has nothing. Girl leaves boy. Boy gets money. Girl wants boy back. Boy be like hell-naw boo, get outta ma face.
Typical.
7. Dheere Dheere Se- Honey Singh
OMG Sonam Kapoor! Let me stalk her. No, it's not creepy cause I am rich and hot. (Youtube)
This is what happens when Honey Singh makes a clean song. The song got epically thrashed when it was released for thinking that it could ever do justice to the iconic and original song by the same name from 90's hit movie Aashiqui. Even Hrithik Roshan's dance and the fairytale video could not save it. However, it later got picked up and accepted. Give clean boy Yo Yo a chance peeps.
8. B**ch Better Have My Money - Rihanna
'Nuff said. (Tumblr)
Nudity, blood, gore and violence -- you need it all to get some views when your song is about nothing but asking for money from someone you have loaned it to.
Truthfully, we don't even know what half the song is about. Who is Louis 13, who is Kamikaze? Tell us Rihanna! Well at least the song is now our payday anthem! B**ch better have my money!
9. Main Hoon Hero Tera - Hero
Bhai is the real Hero. Not you Sooraj. (Twitter)
Bhai sings yet again and the song is a hit. Salman bhai is the modern day Midas. Whatever he touches, turns to gold. Or wait, maybe we mean auto-tune. A buttload of auto-tune.
10. Afgan Jalebi- Phantom
I may look hot but I am scared out of my wits. Look at these men and their guns. (Youtube)
Angoothi mein kaid teri UNGLI KAROONGA
MAIN TERI UNGLI KAROONGA
The level of cunning here is unmatched. They lightly say the first words and shout the last two, again and again and it looks, well, inappropriate to say the least. Imagine sitting in your living room with the family when this starts playing, and your dad goes, 'What the actual hell!?' Would you explain it to him or slip away discreetly, never to be seen again?
The author tweets as @soumya1405.
First Published: Dec 29, 2015 14:53 IST