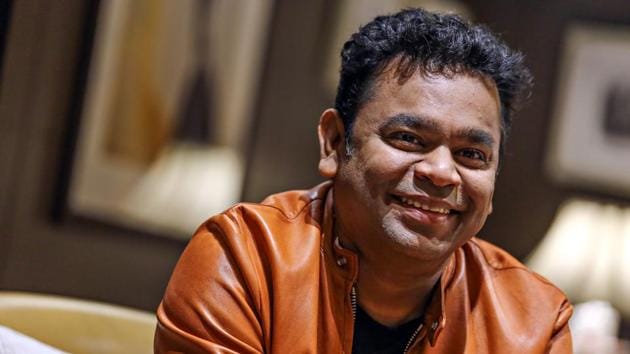 AR Rahman: I want to make music to stop people from going to the loo or buying popcorn
Oscar-winning composer AR Rahman calls for more freedom and recognition for musicians across India, and feels that filmmakers often end up telling composers what to do, instead of asking them what to do.
UPDATED ON SEP 12, 2017 03:14 PM IST
Composer and singer AR Rahman loves to take on new challenges, and hates being repetitive. Apart from the fact that Hollywood and the West gave him a different sort of challenge, Bollywood was offering him nothing new, which is why we've been hearing less of Rahman's music in the recent years. The first week of September has brought Rahman back in a new avatar — now he's a filmmaker who has made a movie, titled One Heart, out of his concert tour.
"Everyone was offering me very similar kind of movies," says Rahman. "[Some] films like Rockstar (2011) were different, but most [others] were similar. There was a thirst in me to do something, and from people as well — they wanted something from me. It was happening because I was being told to do things. This 'told to do thing' had to stop."
Rahman also believes that composers today are forced to make music that would generate revenue for film producers, and that the Indian elements of music are slowly disappearing from mainstream Bollywood films. "Composers are being asked to compose for films, half of which have been shot in Europe. They don't get to use the Indian classical music because of that," he says.
"Not that you can't have Indian classical music in Romania, but then the filmmaker wants the movie to make 100 crore [rupees]," adds Rahman. "There are many such insecurities like this. And then the insecurities gang up on you, and that is not good."
The composer, aside from being an Oscar-winner — Rahman won for both Original Song and Original Score in 2009, for the movie Slumdog Millionaire, directed by Danny Boyle; and he was also nominated in both categories in 2011, for the film 127 Hours, again by Boyle — is also a member of the Academy of Motion Picture Arts and Sciences, US, which awards the Oscars. This has kept him busy in the West.
About his decision to direct a film, Rahman says, "I judged so many short films at the Oscars, since I am a member of the Academy. Then I've been judging London West End, and Broadway shows (in the US) as well. So I was kind of rubbing shoulders with the best, and that's where this idea of what I wanted to do came from."
Having won Grammys as well as Oscars, Rahman believes that he doesn't need to prove himself anymore, and as a result, he has become more "daring" in composing music. "I am 50. I have become old now," he says. "I love doing commercial cinema, but I want to do alternative stuff. I want to make music to stop people from going to the loo, or buying popcorn, when the song is playing in a theatre. I want to engage people with my music. That's what I want to do."
Follow @htshowbiz for more
Close