Jamming for rights
Updated on Nov 21, 2011 01:38 AM IST
Rock, Sufi and pop music come together at Rock for Rights — a concert to promote human rights.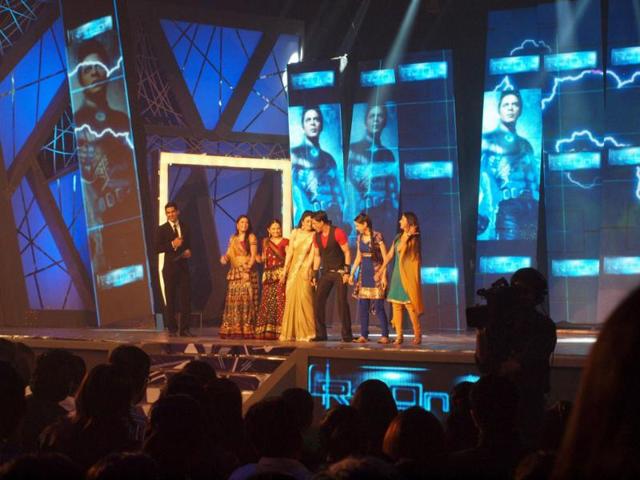 Hindustan Times |
, New Delhi
Namya Sinha
From Sufi music to folk rock to Bollywood remixes, a live music concert for human rights, called 'Rock For Rights', will delight music lovers in the Capital on November 27. The concert, which will advocate queer solidarity, freedom and pride, will see performances by some of the most popular names in the music industry.

"It is a joint effort between Engendered and Queer Delhi. This concert is in solidarity for pride, human rights and equality for everyone. The fight is not with the gay society, but with the civil society," says Mohnish Kabir Malhotra, a gay rights activist. "It will be a groundbreaking event, as people from all sections will come and enjoy music, and not come here and try to find out if a person is gay or not. Everyone will be supporting the cause," he adds.
Previously, Rock for Rights took place in New York City in the USA. This is the first time that the event will be taking place in India, with people from all across the country expected to be a part of the concert.
"Engendered is a transnational arts and human rights organisation based in New York, where we have held concerts earlier. The concert in Delhi will broaden the concept of human rights and advocate the point that it should include sexual rights too. Music is the best way to promote social change in masses. This concert will bring together some of South Asia's biggest musicians across genres like Sufi and folk rock. All our work is on gender rights, but this year, we have focussed on sexual rights of not only the LGBT community, but of women as well," says Myna Mukherjee, director, Engendered.
"I think it is great that Engendered is organising this event for the LGBT rights, as through music, one can connect with a large section of the youth whose understanding and involvement is important for a progressive society that respects human rights," says filmmaker Onir, who has confirmed his presence at the event. "It is also heartening to see artists such as Rekha and Rabbi support the cause. I hope this is just the beginning of the change in society. This wave will sweep across the country. It's long overdue," he adds.
Watch it live
What: Rock for Rights, 2011, a live musical concert
Where: The Lalit Hotel, Barakhamba Road
When: November 27
Timings: 7pm onwards
Tickets: Available at the venue
Nearest metro station: Barakhamba road on the Blue Line
The artists:
Rekha Bharadwaj
Sumar Sridhar
Ma Faiza
Alish Batth
Papon and the East India Co.
Personalise your news feed. Follow trending topics