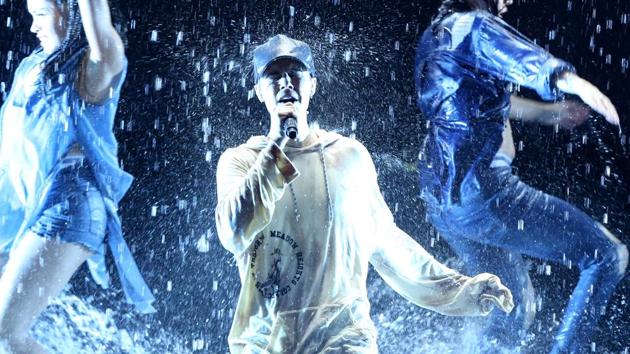 Justin Bieber India concert: Here's all that the pop star has planned as a visitor
From having the best of Indian food to seeing the Taj Mahal, it's a packed itinerary for the Canadian singer's maiden trip to India. We give you a detailed account of his plans before and after the May 10 concert in Mumbai.
PUBLISHED ON MAY 02, 2017 12:44 PM IST
Canadian pop sensation Justin Bieber's maiden concert in India (in Mumbai), as a part of his Purpose World Tour, is easily one of the hottest (pun intended) events to happen in May this year. While the concert is supposed to take place on May 10 (Wednesday), sources tell us that the 23-year-old singer will be coming to India three days before his gig, on May 7.
"Justin Bieber will arrive in Mumbai a few days prior to his show, on a private jet after his performance in Dubai (on May 6)," informs a source. On his arrival, Bieber will receive a traditional Indian welcome. A welcome ceremony with folk dancers is also being planned.
The first day of the visit will give Bieber the taste of Indian cuisine from 29 states. Butlers from Rajasthan are being flown in. "Traditional gold- and silver-plated thalis are being customised, with Bieber and his entourage members' names embedded on the dinner plates in Devanagari script," says the source.
Later, Bieber plans to attend a black-tie boxing night. Celebrities expected to attend the event include Arjun Rampal, Tiger Shroff, Malaika Arora Khan and Sunny Leone. After the match, there will be a grand after-party that will continue into the wee hours of the night with DJ Aqueel and Mr. Right at the DJ consoles.
The third day is all reserved for sightseeing. "The hotspots include the Gateway of India, Kala Ghoda, and Mani Bhavan, showcasing a mix of heritage and history," informs the source. Discussions regarding an exclusive party to be hosted by the Ambanis is under way but nothing is confirmed as yet.
Following the gig on May 10, Bieber will move up north. Apart from visiting New Delhi and the city monuments, he also plans to visit Jaipur. And as with almost every international tourist, a trip to the Taj Mahal is a must for the singer-songwriter. "The fifth and sixth day will entail a visit to New Delhi and Jaipur and a definite trip to the Taj Mahal," the source tells us.
Follow @htshowbiz for more

Close