Kritika Kamra: I have set some boundaries, based on the sanctity of things
Updated on Oct 24, 2018 12:54 PM IST
The actor, who made her Bollywood debut with Mitron, says she now chooses to be more private.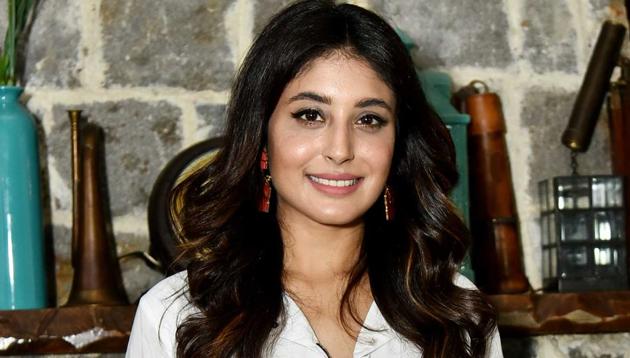 Hindustan Times |
, New Delhi
Juhi Chakraborty
She found instant fame when she began her career at the age of 18 with television. Though Kritika Kamra says she has had an amazing journey so far, the one lesson that she has learned from her experiences is to be more "guarded" about her personal life.
Kritika dated fellow actor Karan Kundra, who was also her co-star in TV drama Kitani Mohabbat Hai, and was very open about it. She also never shied away from talking about her eventual break-up with him.
Talking about how she dealt with her personal life being in focus, Kritika says, "I chose to be that initially, I was 18 and was brought up in a way that I never had to hide anything from anyone. We were not taught that you shouldn't do certain things. When I came in the industry, things about my personal life were out and people were discussing it because I never hid it. I was fine talking about it."
Read More | Kritika Kamra on being trolled: I don't have time to deal with rubbish
The actor says she has "literally grown up on television". She is more mature now to understand what is more precious to her and what she would not like to share.
"I have learnt from my mistakes... I have learnt what to share and what not to share. Today, I choose to be more private and keep things to myself. People still talk and there are still rumours but the audience has become very smart now and know what the truth is and what is not," adds Kritika.
The actor, however, says that she did find dealing with all the fame and attention a bit overwhelming as she was very young at that time.
"From fashion choices to my relationship, everything was out there for scrutiny. But I think as an actor, I realised that it was a choice that I have made. I am a public figure and I have chosen to be here," shares Kritika.
The actor, who recently made her film debut, says she is more at ease now when it comes to dealing with public glare and is not put off by scrutiny at all.
"I am okay to be on the line, be judged and even be criticized. I am absolutely fine with it. But I have set some boundaries over the years, depending on the sanctity of things," she says.
Personalise your news feed. Follow trending topics