Centre of excellence in Ghaziabad to impart courses on counter terrorism
Published on Feb 19, 2018 11:00 PM IST
The CDTI, Ghaziabad, has attained the status of a premier institute and will conduct anti-terrorism assistance courses organised by the United State Diplomatic Security Services to counter various terrorist activities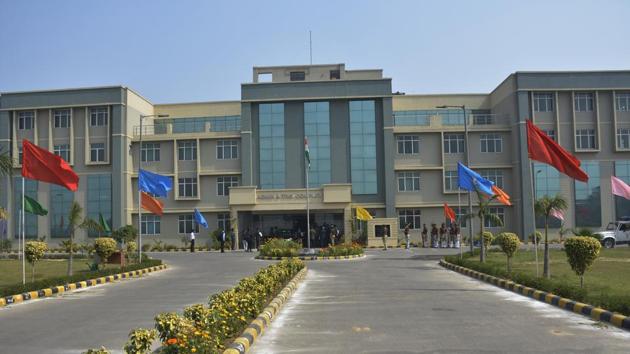 The Central Detective Training Institute (CDTI) is now a 'centre of excellence' and will be conducting specialised counter terrorism and insurgency courses for police officers.
The institute in Ghaziabad was established in 2012 and was started by the Bureau of Police Research & Development (BPR&D).
The institute has so far trained nearly 3,935 police officers from the rank of sub-inspectors to superintendents of police to enhance their investigative skills by imparting training on latest developments in forensic science.
"The CDTI, Ghaziabad, has attained the status of a premier institute and will conduct anti-terrorism assistance courses organised by the United State Diplomatic Security Services to counter various terrorist activities. Its aim is to bring about predictive policing with advanced detection and capacity building," Dr AP Maheshwari, director general, BPR&D, said.
The courses at CDTI, Ghaziabad, will include modules on tackling militancy in the Northeast, investigation of terrorism cases, radicalisation, countering cyber terrorism, terror funding, tactics for tackling left-wing extremism, collection of human intelligence and cyber and digital crime investigation.
The CDTI officials said the institute will offer latest techniques and tools to the officers and will also take inputs from collaborative foreign countries. They said the scope of terrorists is widening and more collaboration with "right thinking countries" is the need of the hour.
"The right thinking countries have to be on one platform to tackle terrorism. Such measures have been taken up by the leadership by holding counter-terrorism conferences, political embargoes and economic sanctions. With predictive policing, research and development and data analytics, the Border Security Force recently unearthed and predicted the probable location of two tunnels in J&K. We also intend to make use of data analytics in a wide manner," Dr Maheshwari said.
The CDTI officials said they recently conducted a sample survey in order to know how many participants knew about the tools used to tackle cyber crime. They said that as many as 70% of the officers surveyed had no information of cyber tools and 30% had no information about how to operate the tools.
"That is why we are focussing on capacity building on a national level with the active participation of states and other agencies," he said
The CDTI officials said they are focussing on modernisation and a quality audit of the funds utilised to ascertain if they are being used in the right manner by the states.
Personalise your news feed. Follow trending topics